Wonderful Nightmare (2015)
Posted on October 25, 2015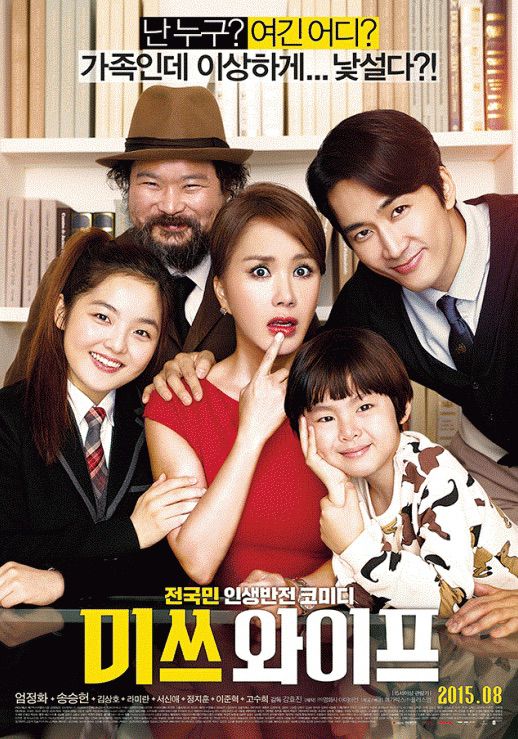 Director: Kang Hyo Jin
Cast: Uhm Jung-Hwa, Song Seung-Heon, Seo Shin-Ae, Jung Ji-Hoon, Kim Sang-Ho, Ra Mi-Ran, Lee Joon-Hyuk, Kim Byung-Chul, Ko Su-Hee
Genre: Romantic Comedy
Running Time: 125 minutes
The team mixed up with arrangement on sending the souls in heaven. So, Yeon-Woo (Uhm Jung-Hwa) gets into a car accident and lands in a coma while her soul comes to heaven. In order to go back to her previous life, she has to be an ordinary housewife for a month. She begins her temporary life with husband, Sung-Hwan (Song Seung-Heon), and two children, Ha Neul (Seo Shin-Ae) and Haru (Jung Ji-Hoon).
The structure of storyline is quite similar where a character starts off with not accepting challenge but he/she decides to do so. The middle is the happy moments such as laughter with their loved ones followed by the climax which is sad and ends with a happy ending. However, for this film, the difference is how Director Kang focuses on Yeon-Woo's journey as a woman, a daughter, a wife and a mother. It starts off how Yeon-Woo gets along with the temporary life at home and neighbourhood. Uhm Jung-Hwa's outgoing character portrays well with Yeon-Woo's frustration as it's a total switch of life, from a well-known attorney to an ordinary housewife, which have a totally different lifestyle and status. Jung-Hwa is able to balance the character within the surroundings.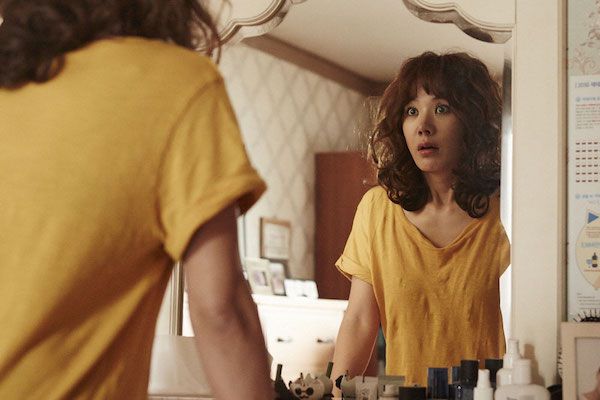 Based on Director Kang's previous works that are focus on female genres (Dirty Blood, Twilight Gangsters, Punch Lady), he continues to portray female in a family role through Yeon-Woo.  It is not too complicated as he splits Yeon-Woo's role in different plots and situations. Yeon-Woo tries to understand how their family has gone through and does her upmost best to provide love and support for them. Yeon-Woo supports her husband who is struggling at work while loving each other as the husband defends her from people's harsh comments. She gets along with her daughter Ha Neul including when Ha Neul is being treated badly by the popular boy in school. Also, she brings sunshine of happiness to her son, Haru which brings tears as she finds out that her son is losing his vision. These plots were well-played in referring to the role as female with both strong and sentimental character.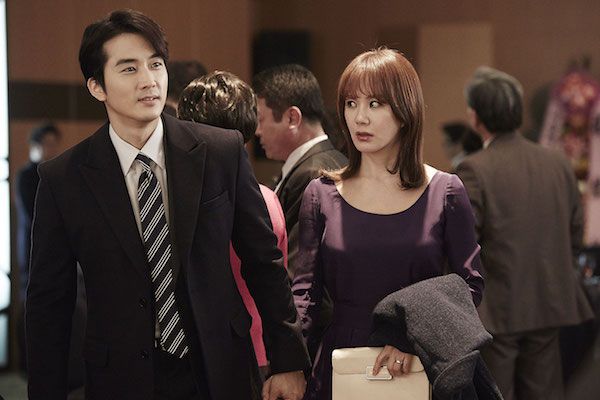 The film reflects on the title Wonderful Nightmare nicely as we see Yeon-Woo's starts off as the ordinary housewife as a nightmare but later turns into a self-realisation dream. The situations that her children are going through make Yeon-Woo realize as she encountered similarly in her previous life. Because of that, she decides to undo her wrong-doings and don't make the children suffer. With that, the ending was warm and lovely that Yeon-Woo has found happiness in her life as she has given the warmth to others.
Wonderful Nightmare is a nightmare turn dream with self-reflection as a female in family role and woman who becomes happy with her choice in life. At the beginning, Yeon-Woo mentions that rationality comes first before emotions. Later, after being in someone's shoes, emotions come first before rationality. Uhm Jung-Hwa made good chemistry in acting with Song Seung-Heon, Seo Shin-Ae and Jung Ji-Hoon while they play their part in supporting Yeon-Woo's story and representation of female role. The nightmare is certainly a wonderful dream for Yeon-Woo.
Rating: 7/10
Tags : Film,Jung Ji-Hoon,Kang Hyo Jin,Kim Byung-Chul,Kim Sang-Ho,Ko Su-Hee,Lee Joon-Hyuk,Ra Mi-Ran,Romantic Comedy,Seo Shin-Ae,Song Seung-Heon,Uhm Jung-Hwa