Yomsnil's Character-Based "Various Faces Series" and "Fortune Skull"
Posted on February 12, 2014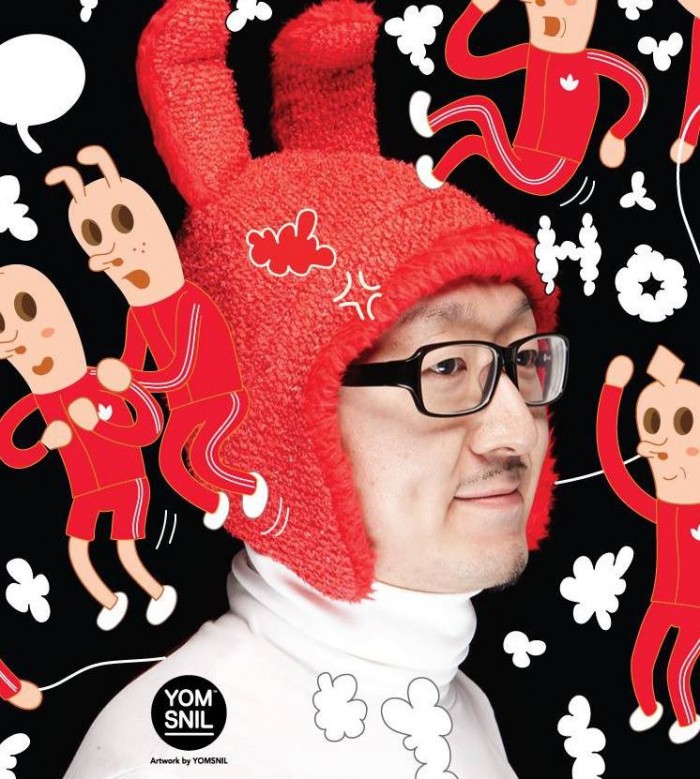 The artist, Yomsnil (Source: Yomsnil Facebook)
Ever wonder how each character-based objects can brighten your days. Facial expression in works that are placed and designed in a way that sets your mood just right. Yomsnil's Character-Based Vases series are the perfect decoration for your house and workplace that will bring up the atmosphere with happiness.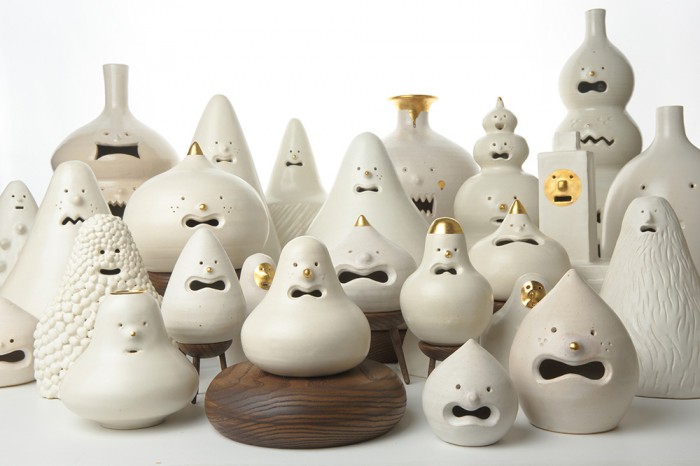 Various Face Series, 2013, Porcelain Collaboration with Cho Yonghyun and Bak Gwon (Source: Yomsnil Website)
For more than 10 years, he worked as a graphic designer in Seoul and Tokyo. In 2011, after he quit left his salary man life, he returned to Seoul and start something new. He has a passion for drawing cute characters. He continues to make them not only in drawings but also on dimensional artwork in porcelain and wood including the vases.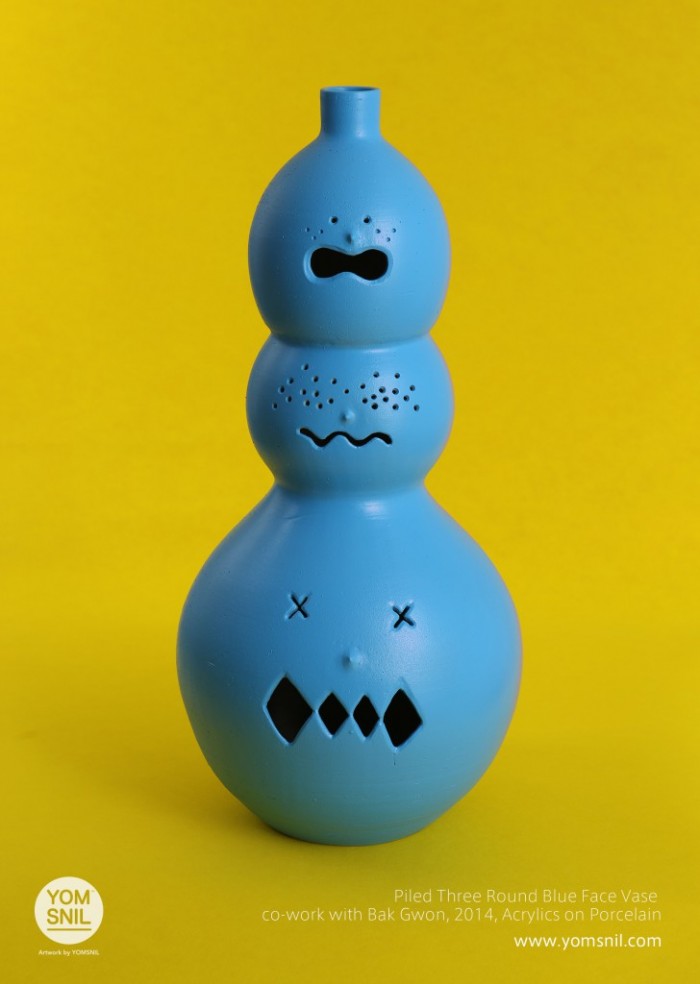 Piled Three Round Blue Faced Vase, co-work with Bak Gwon, 2014, Acrylics on Porcelain (Source: Yomnsil Website)
Currently, he is working on the Various Faces Series including some of his works are in collaboration with Cho Yonghyun and Bak Gwon. This series is based on his capabilities in making out the cute character expressions onto the vases. Some vases are in porcelains. Also, after these are created on vases, some are painted with acrylic paints to make them more colourful.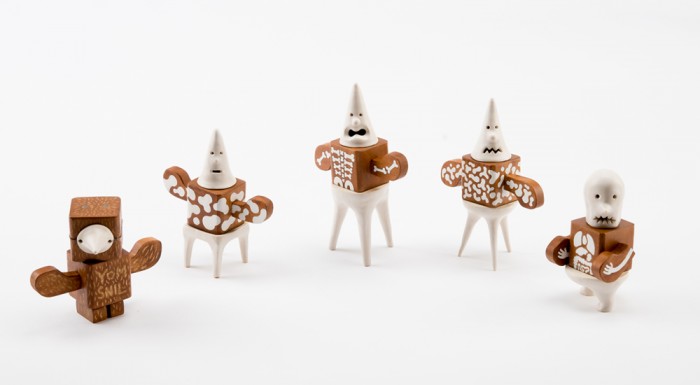 Meat, Bones, Blood & Skin, 2013, Seoul Monz- Fortune Skull Exhibition (Source: Yomsnil Website)
Also, he also works on the Fortune Skull which is part of the Seoul Monz Contemporary Characters. It is a combination of porcelain and wood in creating the eye-catching characters. The porcelain are formed by hand while the wood is painted with simple bones, blood cells, and skin texture patterns. It is one of the kind collections that you would like to keep.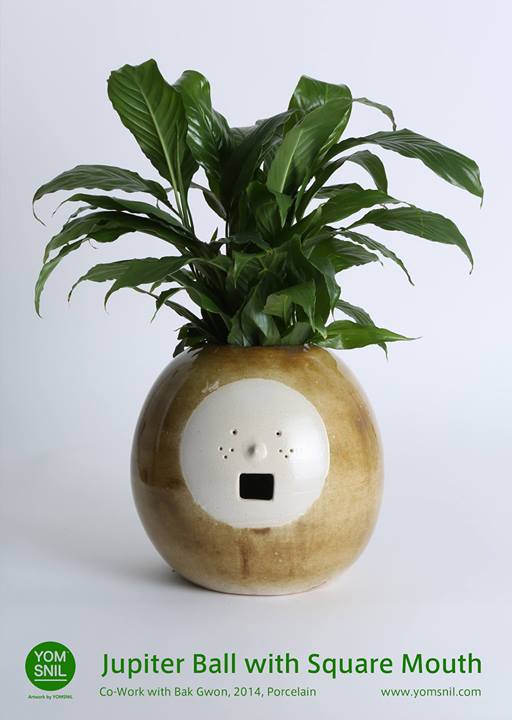 Jupiter Ball with Square Mouth, 2014, Porcelain, co-work with Bak Gwon (Source: Yomsnil Facebook)
I like how Yomsnil brings the character-based come to life with the vases. He goes through a step-by-step process: (1) forming the shape of the vases, (2) drawing the character-based facial expressions, (3) to having them baked in the kiln, and (4) painting them with acrylic paint. These character-based vases are the perfect gifts and decorations that are cute and brighten up the atmosphere. You can even put plants in the vases, too.
Find more about Yomsnil's previous and current works through his website and Facebook.  
Tags : Art,Character-based,Vases,Yomsnil