Yori 1st Anniversary Event
Posted on October 7, 2013
Yori Restaurant will be celebrating their 1st anniversary event by having a hot and spicy food eating event.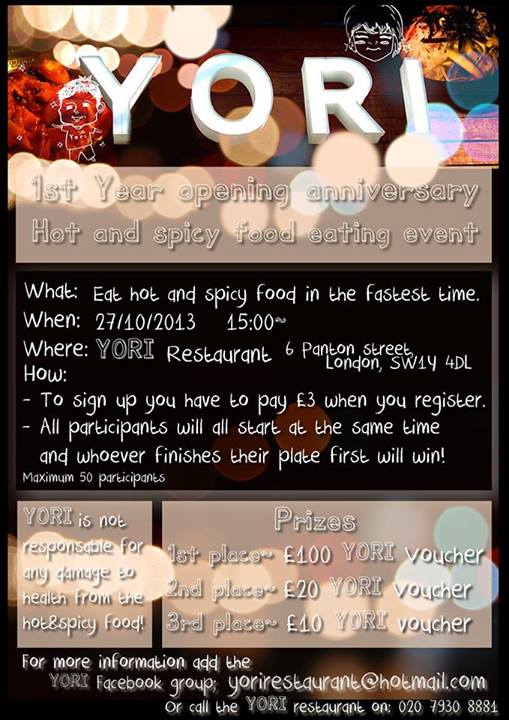 What you need to do in this competition? You have to eat the hot and spicy food within the fastest time. The maximum of 50 participants can join. Whoever eats the fastest first will be the winner. Can you guess what is the hot and spicy food that are you going to eat? Be warned. Yori will not be responsible for participants who will be unwell during and after eating the hot and spicy food.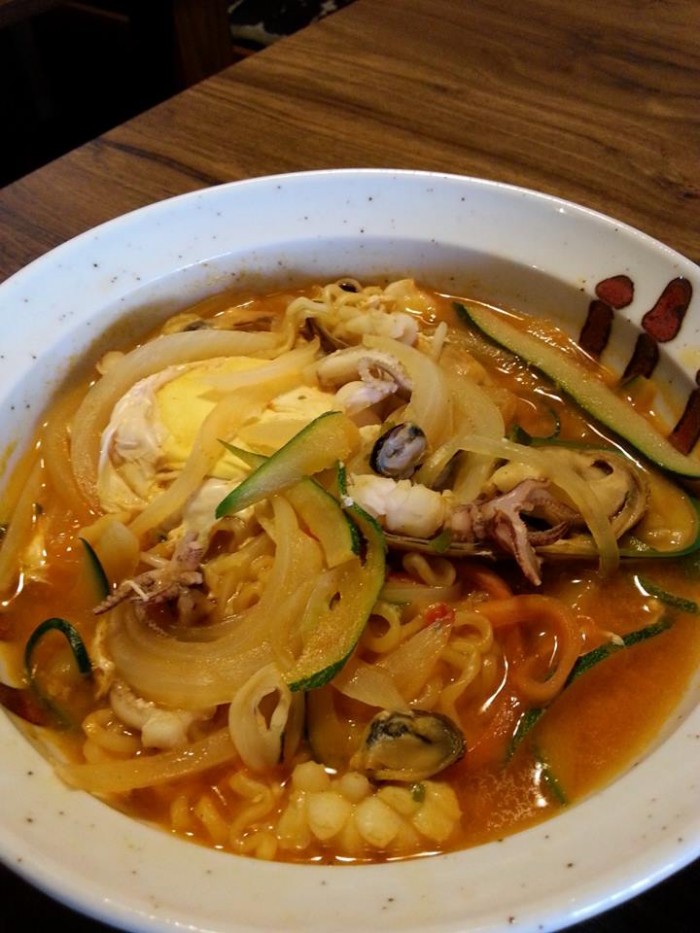 What is the hot and spicy food? Maybe the Seafood Ramen? Make a guess. (Source: Yori Facebook)
The following details are as followed:
Date: 27 October 2013

Venue: Yori Restaurant (6 Panton Street, London, SW1 4DL)

Time: 15.00 onwards
The following prices are:
1st place: £100 Yori voucher

2nd place: £20 Yori voucher

3rd place: £10 Yori voucher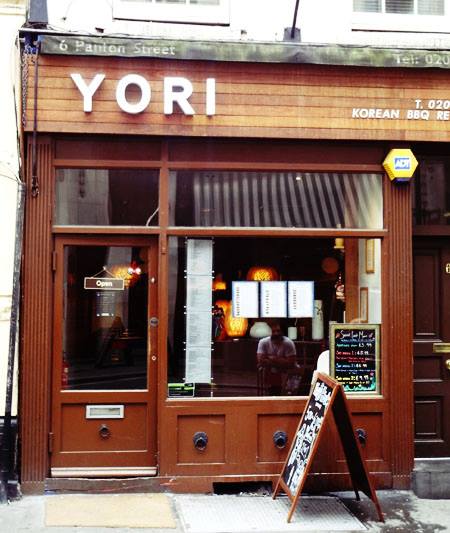 (Source: Yori Facebook)
Are you up for the challenge? Come and participate in the competition. To sign up, you need to pay £3 for registration. You can bring your friends along to support you on the day of the competition.
For more information, follow Yori and check out the Facebook event. You can also e-mail to [email protected] or call the restaurant (02079308881).
Also, Yori will be adding food to the menu. So, stay tuned for that.