Alice in Earnestland (2015)
Posted on December 11, 2015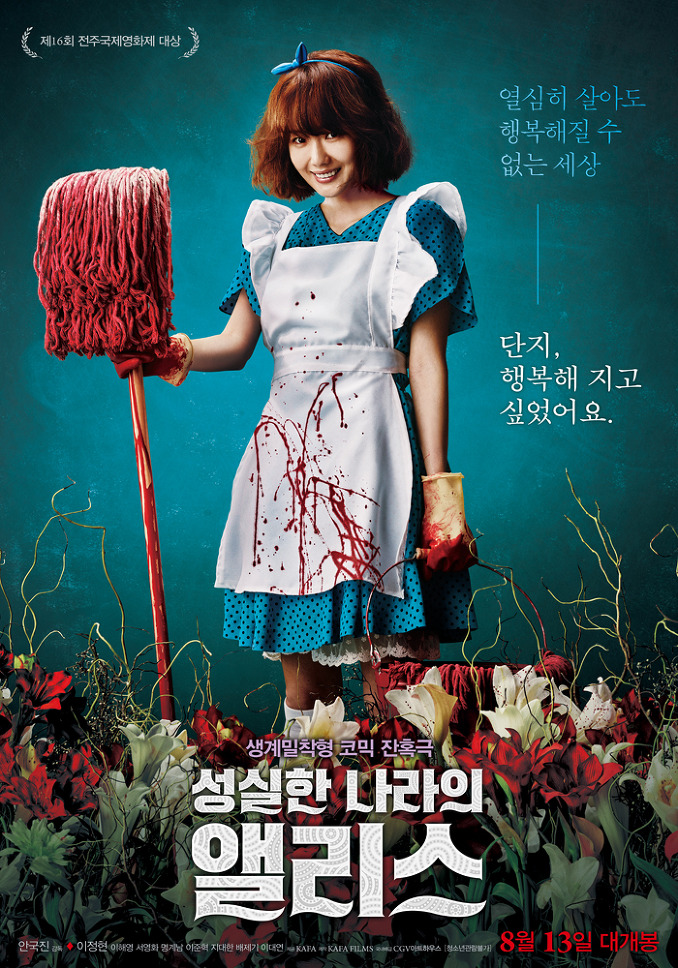 Director: Ahn Gook Jin
Casts: Lee Jung-Hyun , Myung Gye-Nam, Lee Yong-Nyeo, Lee Hae-Young, Seo Young-Hwa, Lee Joon-Hyuk, Oh Gwang-Rok, Bae Je-Ki, Lee Seung-Joon
Genre: Drama and Thriller
Running Time: 90 minutes
Soo Nam (Lee Jung-Hyun) does well with her own capabilities including having 14 different certificates for typing excellence. Yet, she changes to another job due to advance technology. There she meets her male colleague and gets married. Soo Nam and her husband decide to buy a house. They take out a loan to pay for their home. Suddenly, her husband gets into an accident followed by ending in a coma after trying to commit suicide. While her husband is in the hospital, Soo Nam works hard to pay off the loan but encounters more troubles. Then, she grabs the opportunity to pay off all her debts by helping the boss of the property development company to get signatures from the resident community so that the company can build more buildings at the small town. She struggles until she becomes mentally psycho as the scary Alice.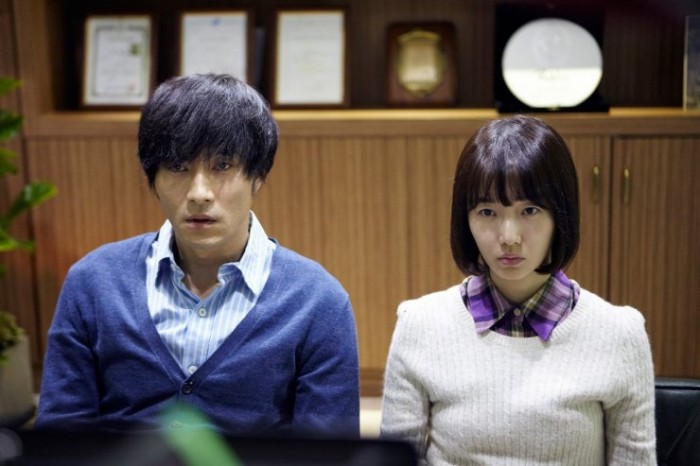 The complications of Soo Nam's marriage and trying to pay off all the debts made her into a psycho killer that will make your mind twisted. Lee Jung Hyun plays Soo Nam well that make the audiences scared of her and feel sympathy for her. You can see Soo Nam on the inside and outside of her surroundings, from how she makes her own decision to being treated badly by the boss of the property developer and resident community that have lack of sincerity. All these actions that she had done are for the sake of her and her husband's happiness. Somehow you wonder how and where she would end up at. At the film's ending scene, you wonder what exactly happened to the married couple after she cleans her dirty hands. Soo Nam is mysterious and crazy woman who doesn't care what will happen next but focusing on her only agenda. She steps up and moves on without regrets.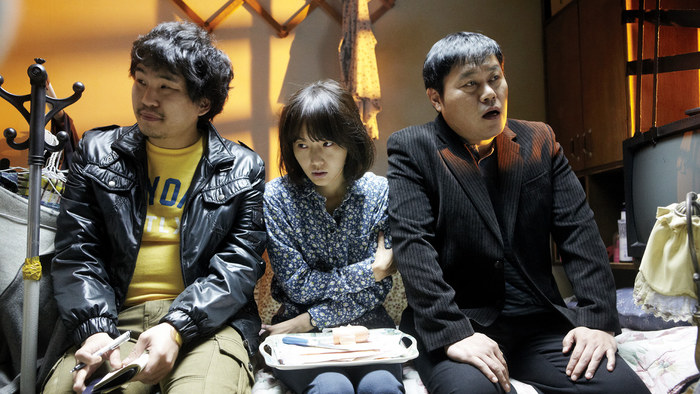 Not only Soo Nam is the psycho, a few people from the resident community are also the psychos. The overall character development between Soo Nam and other psychos is surprisingly good. Each character is clearly identified based on their mentally psychological level and personal story/ agenda. It is interesting to see how Soo Nam approaches each of them from one psycho to another based on different timelines It starts off with Soo Nam telling her story to the psychiatrist, then meeting the old military man, then the crazy laundry guy then back to the conversation between Soo Nam and the psychiatrist. There is a balance between chemistry among the characters and the story plots arrangement that does not have a lot of confusion.
The ways of killing and torturing are satisfying but disappointing at the same time. It could have been better than these scenes. Whenever Soo Nam slashes and stabs other characters, their fake hurt expressions while the blood spills might affect the audiences to struggle while watching these scenes. On the other hand, there were a few which are scary such as Soo Nam feeding the poisonous blowfish organs to the psychiatrist and seeing the laundry guy's body in the washing machine. Soo Nam being tortured badly by the old army man and laundry guy was painful enough to make you hold your fists while you feel sympathy for her. Yet, fake repetitive and sudden stabs and slashes then blood spills surely make some audiences sigh with disappointment.
Although the flow of the storyline is slow, the story plots arrangement and character development are done well. Lee Jung Hyun pulls off Soo Nam really well that would leave the audiences think that that woman is seriously crazy. The killing and torturing scenes were not that satisfying that put you on the edge of your seat. Instead, you end up watching these scenes repetitively throughout the whole film while sighing. Soo Nam is a sad and scary character but some psycho killings with fake blood spills are not convincingly scary.
Rating: 6/10
Tags : Ahn Gook Jin,Bae Je-Ki,drama,Film,Lee Hae-Young,Lee Joon-Hyuk,Lee Jung-Hyun,Lee Seung-Joon,Lee Yong-Nyeo,Myung Gye-Nam,Oh Gwang-Rok,Seo Young-Hwa,Thriller