Group Interview with Cinematographer Chung Chung Hoon
Posted on July 10, 2014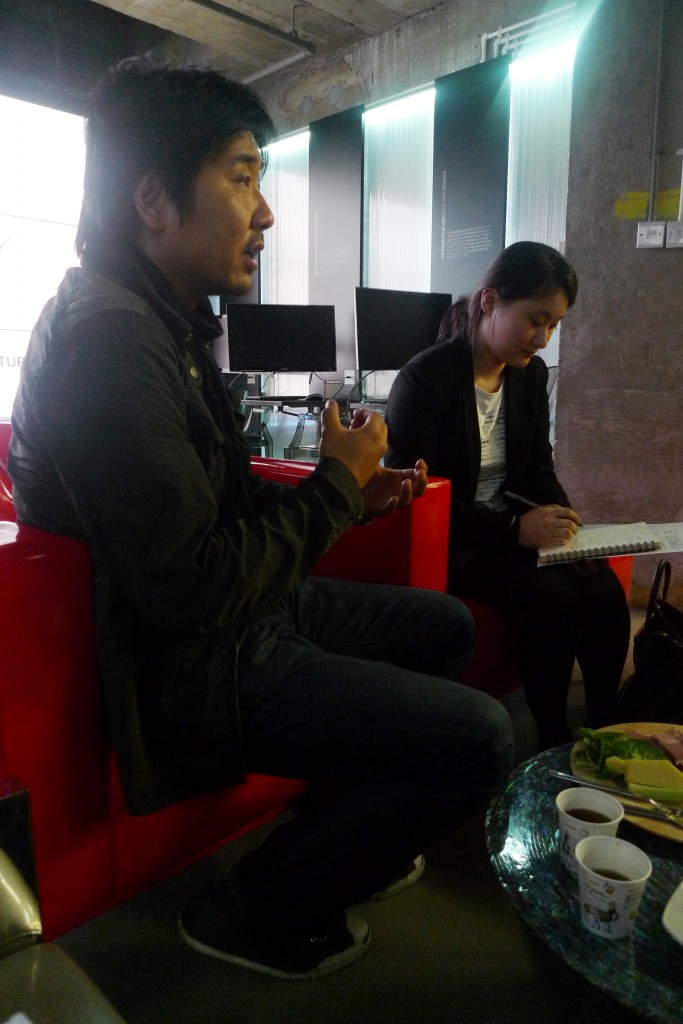 Cinematographer Chung Chung Hoon is known as one of the most influential filming professionals in the Korean film industries including being Director Park Chan Wook's right hand man which led the Korean films being known in the global film stage. His cinematographic style has a combination of beauty and brutality of imageries and settings such as New World, Antarctic Journal, and The Unjust. He started as a child actor before studying theatre and film at Dongguk University. In his final year, he focused on doing filmmaking, including making three short films, before his feature debut, Yuri, in 1996.
Later, he met Director Park which led to create Old Boy. As global audiences slowly have interest in Korean cinema, the duo worked together in creating films like I'm a Cyborg, But That's Ok and Sympathy for Lady Vengeance. After gaining international recognition through working together with Director Park on Stoker, the first English language feature film to be directed and produced, he worked together with Hollywood with the latest feature, Boulevard, which stars Robin Williams. Currently, he is working and living in America. 
On 30 May, Chung visited London to share his ideas and passion in cinematography at film schools. In addition to that, before the film screening of Stoker, press including myself had the opportunity to interview with him at the KCCUK. The transcribed interview, written by Hangul Celluloid, can be found through here.
Filmmaking Collaboration with Director Park Chan Wook
In the past, after watching Sympathy for Mr Vengeance, Chung told his friend that he wanted to work. One day, he got a call from Director Park's production team on Old Boy. He thought that it was a prank call but, later, he got a call from the director himself. It was through Director Park's editor who has seen Chung's work and recommended him to hire Chung. That's how Chung step into the filmmaking world and as a cinematographer for Old Boy.
Chung did contribute his ideas in film but it also depends how a good director accept his or her colleagues' ideas and collaborate well with them. For Director Park, he had accepted Chung's ideas. When making films, despite depending on the directors' decisions, it is all about teamwork on how every idea is beneficial to the filmmaking. At times, they exchanged ideas through sending messages and pictures through e-mail. He took out his phone and showed us some pictures that were sent to his e-mail. Despite in funny conversations, it gives him a clear idea what Director Park thinks and writes script for films.
Experiences in Filmmaking Process
In detail, Chung discusses about colour grading, the differences in working in Korean and US production, and filming location. Chung set the basics before giving the directors freedom to set the colour grading and editing in post-production. For example, Chung placed little lights in various places with detail as Director Park doesn't like totally dark areas. Chung pointed out that there is a clear difference between Korean and US film production. The Korean film production focuses on the end result of the film that is made while the US film production set the required time in filmmaking. While it is difficult for him, he understood the filmmaker's passion from both countries. It depends on external and internal factors, including the production teams' passion and commitment, which impact the quality of the film they make.
Chung associated the location with the characters' point of view: how the characters feel attached and experienced within their own surroundings and locations? Even though he has lack of understanding on the technical equipments which are used by DPs, he focused on the balance between characters and drama of film. It was based on his past experience as a child actor so he understood how a character adapts to different locations. The locations impact on the characters' dialogue and actions. Following up with the discussion on characters, with examples of Antarctic Journal, Thirst, and Old Boy, he said the drama of each characters, related to the audiences' life experiences, helped him in showing and capturing the characters' movements in various scenes and genres.
When asked about how technology impacted filmmaking, with I'm a Cyborg, But That's Ok, Chung pointed out that there is no definitive answer to this question. Technology give pros and cons to the production team. It depends on the directors' choices on which equipment, let it be HD cameras, video cameras, and smartphones, to be used. Even if there is the technological development in filmmaking, it is the directors' freedom in making decisions on how the scenes are filmed. Thus, it doesn't mean that, as filmmakers, they don't use technological equipment all the time. It is how certain equipment could give you better results of films.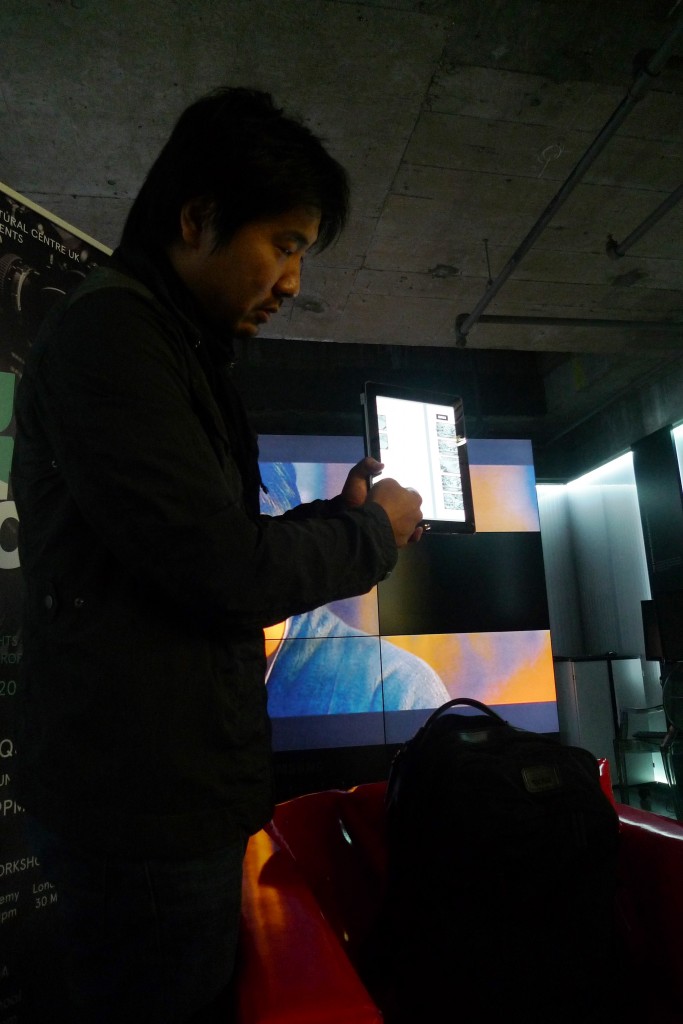 At the end of the interview, he pulled out his tablet out showed us some parts of Stoker's storyboard. He also explained how the storyboard is created and used before and during filmmaking. The storyboard is focused based on details used in Korean film industries and Hollywood. It took a lot of effort for them to put ideas into storyboard and, then, changed 40% of it based on certain situations during filmmaking. At the same time, the production team referred to it as how these detailed graphical ideas would be represented in film.
Chung shared his insightful thoughts and experiences in cinematography and filmmaking while, at times, tried his best to speak some English. Still, he brought the whole atmosphere fun and engaging. As Chung said, he hoped that he could talk with us more over Korean BBQ. Even though the interview lasted about an hour, we learnt about cinemtography about not just using the camera but implementing story ideas in showing visual and meaningful images, from pre-production to post-production, that caught the audiences' attention. Chung takes every single element (characters, storyline, scene) is taken into consideration, with balance and passion, which he is able to capture these wonderful scenes.
I would like to thank the KCCUK for organizing the activities to meet and know Chung's works especially about cinematography. Thanks to Paul Quinn, founder and film critic of Hangul Celluloid for transcribing the group interview.
Tags : Chung Chung Hoon,Film