In Conversation with Kyung-Sook Shin
Posted on September 10, 2014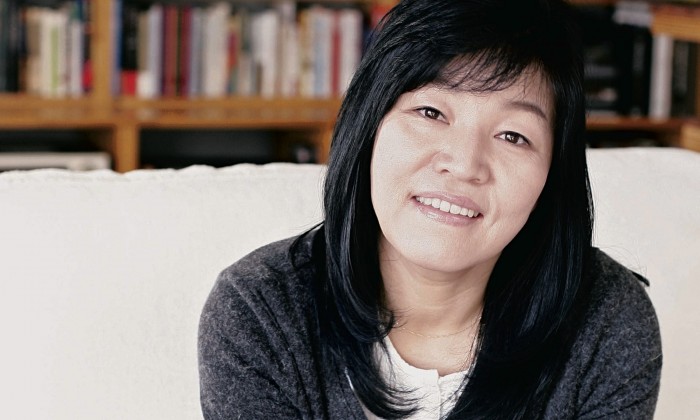 (Source: Guardian UK)
Apologies for the long delay. The "Korean Literature Talks" series has returned. The second Korean author who talked about her written works at the English PEN previously at the London Book Fair 2014 is Kyung-Sook Shin.
Kyung-Song Shin is one of South Korea's best-selling novelists. She received numerous awards which are the Manhae Grand Prize for Literature, the Dong-in Literary Prize, the Yi Sang Literary Prize, the Mark of Respect (2012), France's Priz de i'Inapercu, and the first woman to receive the Man Asian Literary Prize (2011). Between 2010 to 2011, she was a visiting scholar at Columbia University. Shin has written seven novels, eight short story collections, and three essay collections.
Please Look After Mother, a story about seventy year old Park So-Nyo, who goes through hardship as wife, mother, and strong woman, was selected as the Best Books of the Year by USA Amazon.com and New York  Times bestselling list. This novel sold one to two million copies in the first ten months. It has been translated into various languages and published across the world. A review about Please Look After Mother can be read through here. Another popular novel, I'll Be Right There, which is about the love and pain of youth has been translated into other languages including English which is published and translated by Sora Kim-Russell.
(Source: English PEN YouTube)
The conversation with Kyung-Sook Shin is based on her two novels, Please Look After Mother and I'll Be Right There.
Remembering Mothers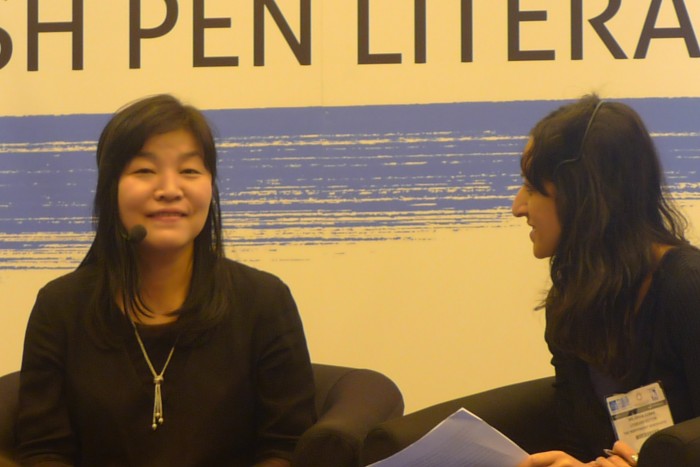 Arifa Akbar (The Independent) explained about Please Look After Mother by starting off with the very first sentence, "It's been one week since mother went missing" followed by a brief synopsis about it which focuses about motherhood, aging, illness, the role of women, and migration. Shin was inspired to write this novel based on her personal experience. When she was 16 years old, she left the countryside to Seoul with her mother by taking a night train. During that time, she saw her mother's tired-looking face. This scenario impacted her to become a writer who wants to write a beautiful story especially a dedication to her mother. It took her one year to write this novel.
Shin decided to put the old-fashioned mother as the main character of this novel. This character is a reflective symbol about the things we had lost and forgotten in the rapid changes of everyday lives in modern society. Thus, the 'mother' is a powerful symbol that needs to be preserve. In the discussion about the generation gap and urban migration, with the relationship between the mother and her family, not only it is applied to the Korean society, it also based on the issues that happened across the world.
Each individual realize past memories after what has been lost which lead to walking along the memory lane. "It's been one week since their mother left" affected the readers to think about their mothers as the anatomy form of remembrance, based on the past and present who went through going through hard times of themselves and their families. Despite different generations having different thoughts and experiences, times have changed as the emotional distance and connection between young and old improved. The second point of view (daughter, son, and father) and first point of view (the mother herself) are written, in the story concept of "intimate love", as a gift to the readers.
I'll Be Right There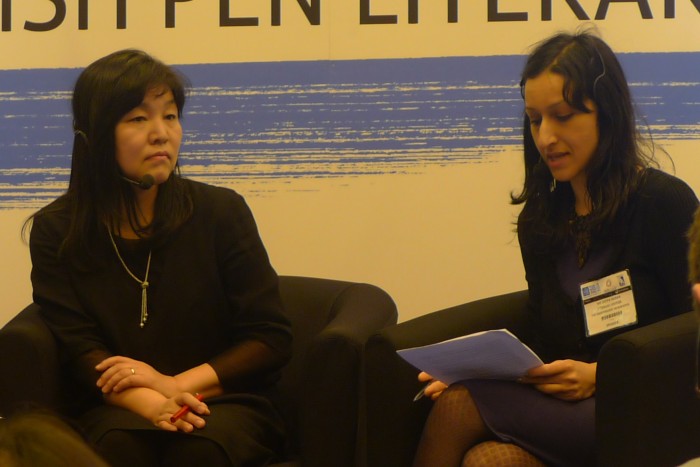 I'll Be Right There, which the publisher selected it from one of the chapters as the English title, was not explicitly about the war in the 1980s which is the time of achieving democracy. The story is about how the people in their 20s during that time how they fight for democracy, fall in love, the relationship with the mentor and other youth-related experiences. The reason is because she wants the younger generation of readers to read and relate this novel to their experiences.
Ideas and Research
Shin doesn't have any future plans in writing works at the moment. However, she has two different ideas that she thought about it: (1) a story about the blind woman and (2) love story from four different people who are interconnected, a story about failed love.
This led Arifa Akbar to ask Shin about where research comes in when writing a novel by taking Please Look After Mother as a mother who suffers dementia. Shin answered that  she has curiosity about "the world that is not visible". She is willing to write about challenging situations that occurred in the society.
Conclusion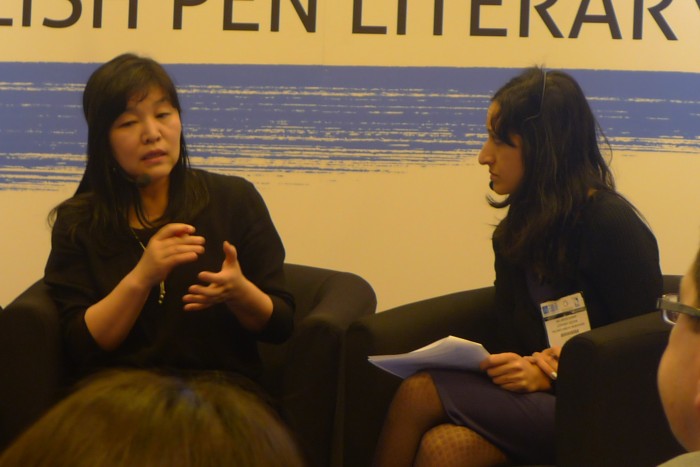 Shin writes stories about motherhood, women, and youth who are encountering different scenarios based on focus themes. These beautiful stories touch the heart of the readers as these impact them in recalling their experiences of everyday life. It is a form of love and emotional connection that brings readers to tears. Shin places characters, scenarios, and themes that influences readers of different generations. Powerful words with heartfelt emotions take the readers down the memory lane with sense of remembrance and realization. 
Both novels, Please Look After Mother and I'll Be Right There, which are translated in English, are available at Amazon, Waterstones, Kinokuniya, Popular Bookstore and MPH (Malaysia), and selected bookstores.
Will continue to post the talks that were held at the London Book Fair 2014.
Tags : I'll Be RIght There,Kyung-Sook Shin,Literature,London Book Fair 2014,Please Look After Mother