Interview with Hugh Keice
Posted on February 12, 2014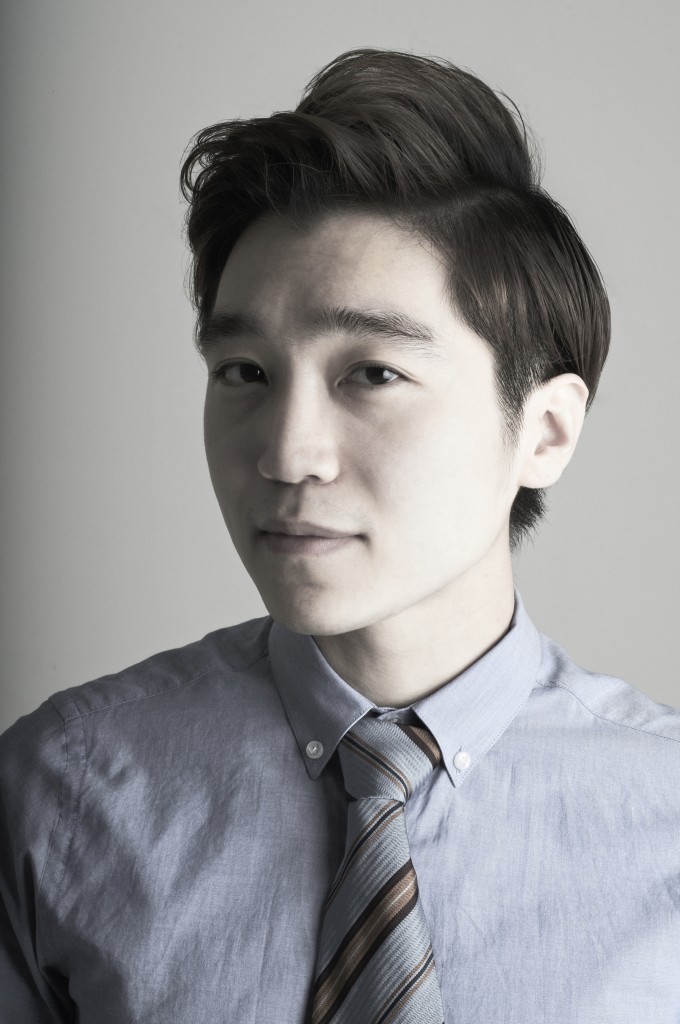 Hugh Keice (Source: Ruby Records)
Not only Peterpan Complex is performing, but also Hugh Keice, a singer-songwriter, is back in London to perform together at the Islington and AAA. Hugh Keice started his music career in Hongdae, Seoul. With the song Winter Tree, he won Cyworld Music Award Best Choice of May 2007. Later, he moved to London to study an MA Degree at the Goldsmith University. At the same time, he debut his EP, When Summer Holds The Rain. He has been performing at live rock music festivals in the UK and South Korea like the Edinburgh Fringe Festival 2011, Liverpool Soundcity 2012, Emergenza Festival 2012 (finalist), Beyond Live 2012, O2 Academy Islington "Plug'd In", Summer Sizzler, supporting Jason Manns on his European tour, MU:Con, Korean Live Music Fiesta, and Grand Mint Festival. Between 2012 and 2013, he has released two EPs (Drink in the Desert and Slow Tree) and the latest debut LP (Whale Song Omnibus).
His music has a mix of acoustic pop, funk, and soul that puts you into both calm and good mood. Drawing from his inspirations and experiences, he puts these into words and music that draws the audiences' attention to listen to his soulful voice and tunes. The emotions flow smoothly and the heart beats thumping lightly while listening to his music. I had the opportunity to had an interview with Hugh Keice who shares his thoughts about his experience in music. Check out the interview
What kind of music would you describe as?
My music dips in and out myriad of genres but in the end I just call it pop.
What inspires you in creating music?
Every bits in our lives. The moodiness when I walk down the streets, my breakfast cereal, stories that I read in the newspapers, Saturday night out resulted in fierce hangover, etc. etc.
You have been doing a lot of music activities in Seoul and the UK.  How do you allocate your time for your music activities in Seoul and the UK? What were the experiences like in performing at these locations especially with different audiences?
I have to admit that it is a challenge to manage the schedules in both countries. Especially, when you don't have a private jet and a secretary! But in the end it's something worth to do. It's amazing to see how music can connect people regardless of their nationality, background, language, or appearance … it gives you the strength to pursue music.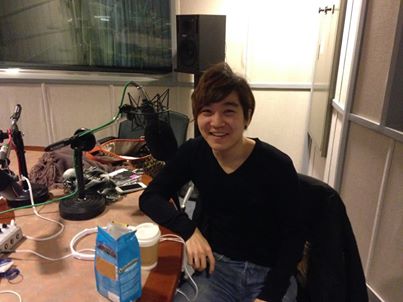 As a radio guest at 'The After Club' SBS Power FM in Korea
You have been featured as guest for radio stations in Korea such as Arirang Radio, TBS, and EBS Radio. Compare to performing live on stage, what is it like to be behind the mike at radio stations?
To be honest, I quite enjoy doing the radio shows. When you perform live on stage it consumes a lot of energy, whereas the radios are more casual than that. I can be more relaxed and laidback. Although, it gets challenging when you are asked to play live on a radio show 9 in the morning. That's like asking a panda to do push-ups.
What are your thoughts about the Korean indie music which is starting to be known among the international music listeners?
Rewarding and encouraging. There was a time when indie was synonymous with amateur underground music. Which was completely wrong but at the time people perceived it that way. Apart from Ballad singers and idol bands, there was absolutely no place for rest of the contemporary music in South Korea. However, nowadays, you can tell that it's more balanced than the old days. The indie scene survived despite its difficult condition and, now, there are people who actually care about indie music. Compared to the mainstream market, it still looks like Goliath and David, but hey, it's not a competition, right? It's about restoring the balance and keep the diversity for a healthy echo system.
J (Source: Hugh Keice YouTube)
So far, you have released four albums in your career. What are the similarities and differences between them?
The similarities are pretty obvious. All the songs came out from me, which means it's a reflection of myself. How I perceive the world, what I feel … In terms of the differences, well, my English got better over the years! Secondly, the mix of genres has changed greatly. The first EP was more of a straight pop-rock coupled with a hint of Sibuya music whereas the rest of the albums started to embrace jazz, soul, blues, and folk. I don't want to stay in one particular style. There's so many music out there. So why shouldn't I chase them as much as I can? 
As a singer-songwriter, since debut until now, what have you learned and experienced?
Chasing your dreams, pursuing the life you want requires an extremely high level of commitment. In my case, it was music and I had to give up everything for this. My thoughts, my actions, even when I breathe, it's all about music. I've started out this journey when I was a teenager, and it took me a decade to come this far. I was a misfit, and there were countless humiliations, heart broken times but here I am still playing music. What I'm trying to say is that if you want something for real and are determined as hell, you can achieve it. That's what I've learned throughout this journey and I'm gonna keep it that way until I get my private jet … fingers crossed haha!
If you have the opportunity to collaborate with any artists, who would it be and why?
G-Dragon, perhaps? As there's nothing in common. So, ironically it should be fun.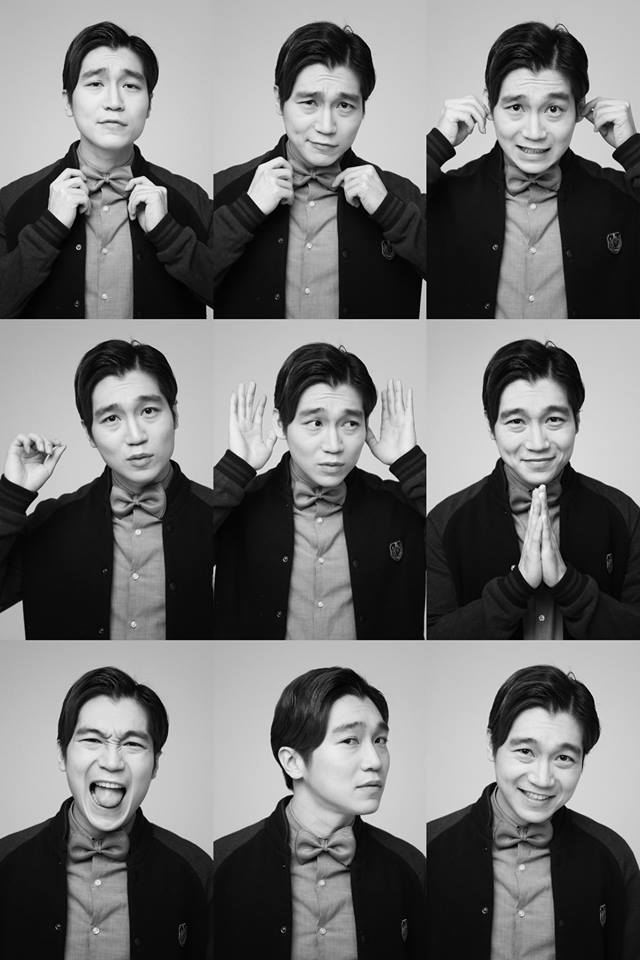 (Source: Hugh Keice Facebook)
You will be having your upcoming performances with Peterpan Complex and other supporting acts at the Islington and AAA in London. What kind of performances which the audiences will look forward to?
Initially, we wanted to go along with Scala – ish venues that has a decent capacity and glamorous atmosphere but then we thought, "Hey, it's Ruby Records' first UK tour ever so why don't we just choose a place that reminds us the very beginning? You know, that smelly-old-messy vibe." So, we've changed the plan, I called the promoters that I've closely worked with, saying that we need some place really indie.
All in all, it's gonna be an intimate session. Peterpan Complex hasn't played in such small live clubs for a long time but I bet that's why it's gonna be fun. In my case, I always enjoy an intimate, cosy stage where you can check everyone's face at one glance. It's connecting and all that fever we gonna get! Sharing that glorious moment would be the beauty of this tour.  
What are your future plans in 2014? Will you be producing music and albums including in Korean?
I've just finished recording my new EP. You can probably check it out in mid March. Three English songs and one sung in Korean.
Do you have a message to the UK audiences?
You guys nurtured me thus far. I'm back in town to show my gratitude to you lot. Be good to catch up! And don't worry if you can't make it this time. Who knows if I'll play in Liverpool in May.
Thank you, Hugh Keice for taking the time to participate in the interview. Be sure not to miss Hugh Keice and Peterpan Complex live performances at The Islington (24th February) and AAA (27th February) in London. You will enjoy the soulful and upbeat music from Hugh Keice. Information about the event can be found through here.
You can find more information about Peterpan Complex through the following links:
Website: http://www.hughkeice.co.uk/
Soundcloud: https://soundcloud.com/hugh-keice
iTunes: https://itunes.apple.com/gb/artist/hugh-keice/id381724968
Facebook: https://www.facebook.com/hughkeice
Twitter: https://twitter.com/hughkeice
YouTube: http://www.youtube.com/hughkeice
Tags : Hugh Keice,K-Indie,music