Interview with Juck Juck Grunzie
Posted on July 25, 2015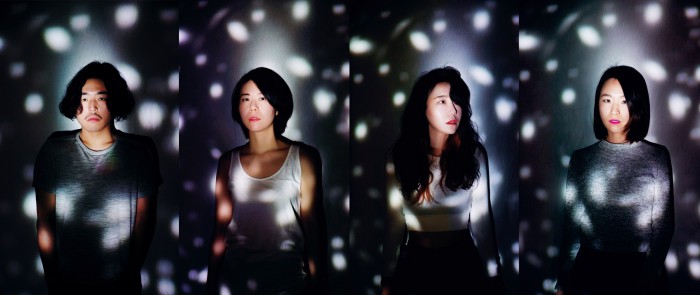 Kyung-Hyun Lee (Drummer), Jee-Hye Ham (Guitar), Ahreum Lee (Vocalist and Synthesizer Player) and Boooong (Bass) (Courtesy of the artist)
I found out about Juck Juck Grunzie through their appearance in Vans' "Off the Wall" documentary series which talks about the South Korea's indie scene which was shown in summer 2014. Out of my curiosity, I started to find out more about the band because of two things: (1) their hauntingly beautiful sounds and (2) intriguing outfits that evokes mysterious vibe. It was disturbing for the first time that I listen to, but after a while, I started to get used to the combination of sounds that goes well together.
Juck Juck Grunzie is a psychedelic noise-rock band that plays music that explores the boundaries between dreams and nightmares with the mix of irregular rhythms and chaotic soundscapes. They started off as an all-girl post-punk bank with their debut in Seoul's underground scene in 2007 at a Nirvana tribute show. They played a cover of "Hairspray Queen" in just their underwear. Later on, they continue to perform abrasive post-punk and noise rock songs in different outfits, from soccer uniforms to pyjamas.
'Meth-Odd' and 'Psycho' live performance (Source: Loose Union YouTube)
In May 2011, togeter with the addition of bassist Hyojeong Shim, Juck Juck Grunzie recorded their first EP, Soundchecking, that are based on punk-ethos, was recorded in one take at a live indie club in Seoul. In the following years, they performed in major music festivals and competitions such as Jisan Valley Rock Festival (2012), Hello Rookie (2012), Spring Scream Festival in Taiwan (2013) and Seoul's City Break Festival (2013).
In November 2013, the band released their first full-length album, Psycho. The album highlights the band's progression from its post-punk roots into noisier and more psychedelic sonic terrains. The drummer Kyunghyun Lee joined the group in December 2014. Last month, Juck Juck Grunzie embark on their first Europe tour in the UK and Berlin including the world-renowned Glastonbury Festival.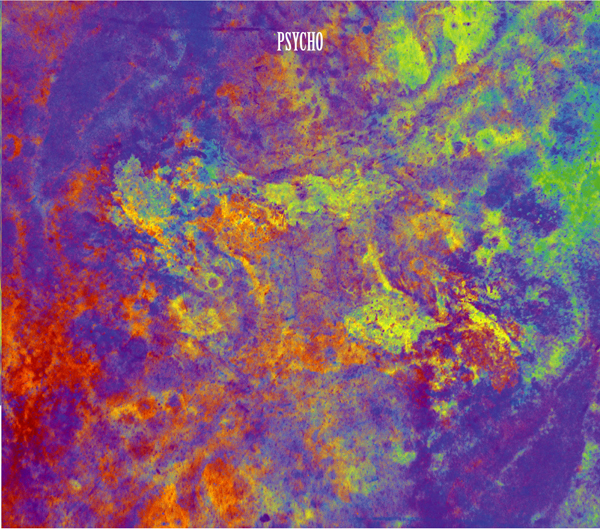 Latest album, Psycho (Courtesy of the artist)
In their latest album, Psycho, each track has mix of melodic and irregular tunes. Psycho, Concrete Jungle, Walking in A Dream and A Dream like a Dream are my favourite tracks in this album as it has impressive shifts of different melodies in each verse especially the guitar and synthesizer. With their passion in experimenting mix and match with instrumental sounds including Ahreum's eerie and beautiful voice, it gives me the chills and sense of enjoyment of being suck into different dimensions that I do not want to leave at all. It is an album that have significant tracks with full of scare, mystery and beauty.

After the Europe tour, Ahreum Lee, vocalist and synthesizer player, talked about their tour and upcoming plans.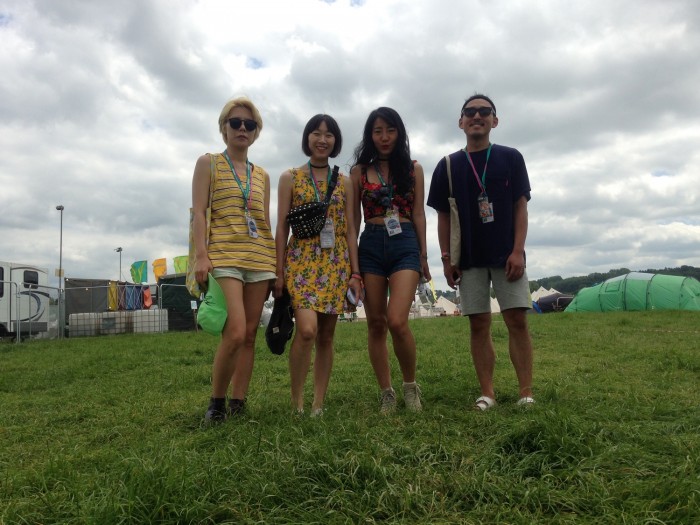 Juck Juck Grunzie at Glastonbury Festival (Courtesy of the Artist)
You recently had your first tour in Europe (Glastonbury Festival, London and Berlin). How did you feel about performing in Europe for the first time? 
Ahreum Lee: We had so much fun in Europe! We thought we were going to be nervous on this tour, but we felt really comfortable playing outside of Korea in front of people we hadn't met before.  I think we probably felt freer subconsciously because the first show on this tour was at Glastonbury and the whole vibe at the festival was really free and fun.
What were some of your most memorable experiences during your European tour? 
Ahreum Lee: We played a show on June 30 in London and had a flight ticket to Berlin at 6 am the next morning.  So right after the show, we went to the airport.  But everyone was so tired and we fell asleep at the airport and almost missed our flight.  We were the last people to board the plane. We ran so fast to get there and they were about to close the gates when we arrived.  I slept so deeply on that flight.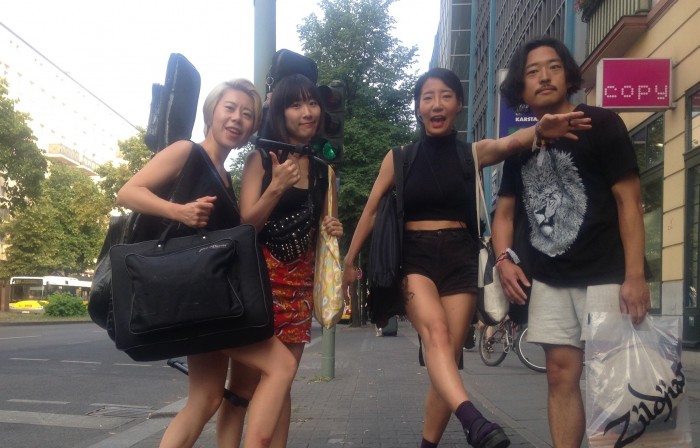 Juck Juck Grunzie on their way to have their gig at West Germany, Berlin (Courtesy of the artist)
In the future, what other countries would you like to tour in?
Ahreum Lee: Canada!  I married a Canadian man this year so I have a big connection with Canada and I'd love to tour there, especially in Montreal.  We actually got invited to play at Pop Montreal last year, but we couldn't go for financial reasons.  We were so sad and sorry that we couldn't perform at the festival.  So I want tour in Canada and definitely play in Montreal while we're there.
What are you plans now that you've finished your European tour?
Ahreum Lee: After spending 24 hours a day together for two weeks in Europe, we took a bit of a vacation from each other when we got back to Seoul.  But now we're practicing together again and are working on new songs.  We'd like to have a new release out next spring.
Concrete Jungle live performance (Source: Loose Union YouTube)
Do you have any message to share with fans that saw your gigs in Europe and readers in other parts of the world?
Ahreum Lee: First of all, I'd like to say thank you to everybody.  We felt so much love from people all over the world while planning this tour and actually playing the gigs in Europe.  There were lots of people who helped us with this tour including the people who saw our gigs and even the people who are reading this article.  The whole process has been a really good experience for us.  And we'd love to keep in contact with everyone!  We're living in the internet era, so please keep in touch with us through our Facebook and Twitter pages.  Thanks again!
Thank you Ahreum Lee and Juck Juck Grunzie for taking part in the interview. Listen to Psycho and Soundchecking through Soundcloud. Purchase Psycho on iTunes.
Tags : Juck Juck Grunzie,music,Rock
Comments are closed.