Interview with Rock 'N' Roll Radio
Posted on June 2, 2015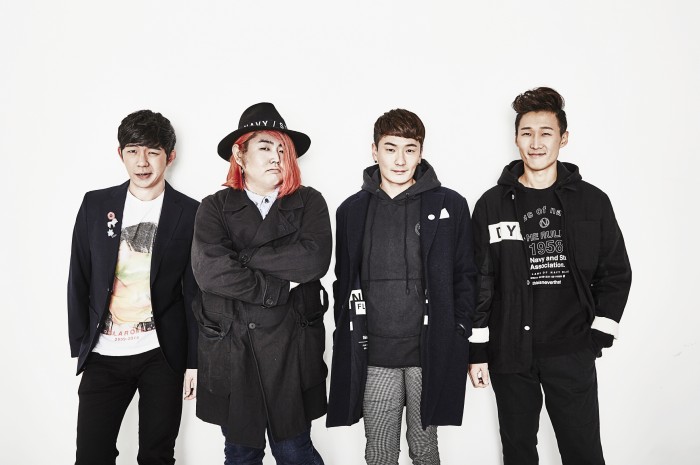 Kim Nae Hyun (Vocal, Guitars), Kim Jin Gyu (Guitars, Vocal), Choi Min Kyu (Drums) and Lee Min Woo (Bass, Vocal) (Courtesy of the artist) 
The very first song that I heard about Rock 'N' Roll Radio was back in 2013. The year when I watched the band performed at Balcony TV Seoul and listened to 'Shut Up and Dance'. It was the song that makes just dance. The sentence 'Shut Up and Dance' and upbeat tunes just makes you dance without any worries. You can view my previous review about their album, 'Shut Up and Dance', here.
Rock 'N' Roll Radio, that plays a mix of dance rock, post-punk and pop rock, previously attended music festivals not only in Korea but also in the US, such as SXSW, Culture Collide and CMJ, for their two American tours. Next, they will be performing three gigs in France for the first time. Before they embark their tour, I met with the band and asked them about their music, tours and the popularity of K-indie in Korea and overseas.
How did you started to have interest in dance rock music?
Jin Kyu: We didn't decide to play music solely on dance rock music. We wanted to perform all kinds of rock music as a band. After a while, we decided to play dance rock music. We wanted to play similar to rhythmical rock musicians like Prince and Franz Ferdinand. We want to play as a groovy band.
Could you tell us about your recent album, "Shut Up and Dance" in terms of concept? How is the production process like?
Jin Kyu: We didn't set the goal and concepts of making songs before producing the album. We focus on the production process for each song that listeners can define while listening to 'Shut Up and Dance'.
Shut Up and Dance MV (Source: SXSW YouTube)
You received awards and nominations at previous events such as 2014 Korean Music Awards, EBS 'Hello Rookie of the Year 2013' and Balcony TV Rumble Winner. How you feel about that?
Nae Hyun: It's very honourable. However, it doesn't change anything. It gave us more pressure because before receiving the awards we were not known within the music scene. We get more pressure to perform as a rock band after receiving the awards.
You had the performed for CMJ Music Marathon, Culture Collide Festival, and SXSW in the US. How was the experiences in touring in the US?
Jin Kyu: There is a difference between Korean audiences and US audiences. Korean audiences watch the whole performances while the US audiences enjoyed listening to the music while watching the performances.
Nae Hyun: During the music festivals in the US, the staffs made us feel comfortable. While in Korea, the staffs rushed us in preparation to perform on stage.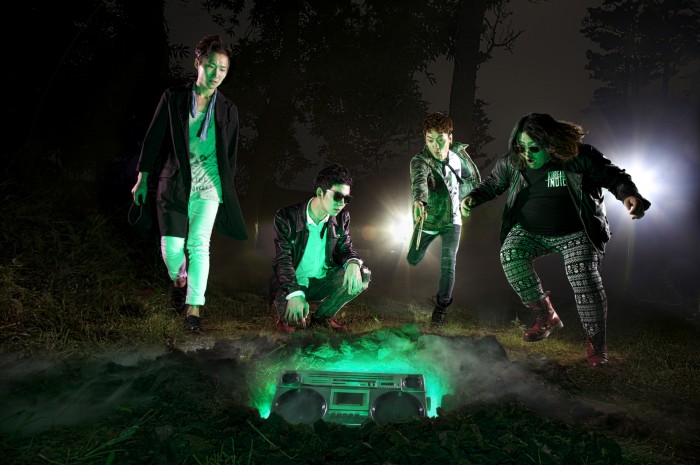 Courtesy of the artist
Were there any challenges you faced during the US tour?
Min Kyu: Food. Min Woo lost weight during the tour. We lined up outside the Korean restaurant for 2 hours.
Jin Kyu: I have no problem with food.
You will be performing in France, including MIDEM Festival 2015, for the first time. How do you feel?
Nae Hyun: I have a dream to visit France. I want to see the beautiful architecture and culture in France.
Jin Kyu: When I visited New York City, I feel everything is beautiful in one city. It will be similar when I visit France.
Nae Hyun: We want to showcase our rock performances to the European audiences.
Jin Kyu: We have been friends for 10 years. We want to express our friendship through music that they made. The audiences can expect listening to danceable rock music and psychedelic sound in style that will make them dance. Annie Ko, from Love X Stereo, defined our music as neo-psychedelic disco.
Which song from "Shut Up and Dance" would you recommend to new listeners? Why?
Nae Hyun: Listen to all 14 songs including 'Shut Up and Dance' and 'One Week'
Min Kyu: All songs
Min Woo: Shut Up and Dance
Jin Kyu: All songs
Nae Hyun: You can understand the whole dance songs. Even if you don't know English, you enjoy simple rhythmic songs.
Most of the lyrics in songs are written English. Which is more important? Lyrics or music?
Nae Hyun & Jin Kyu: We don't really focus on the lyrics. If we written lyrics only English, we will give up on identity. So, lyrics are not really important to us.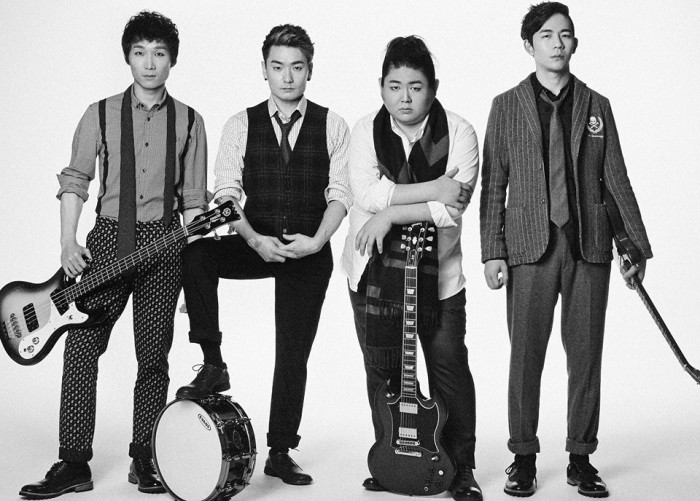 Courtesy of the artist
What is your point of view about the popularity of K-indie music in Korea and overseas?
Nae Hyun & Jin Kyu: We are happy that listeners are interested in K-indie music. However, we still believe that the K-indie music market is so small. I hope the popularity of K-indie music gets bigger and bigger.
What are your future plans for the rest of 2015?
Nae Hyun: In July, we will be performing at the Ansan M Valley Rock Festival 2015. We will be releasing EP album, which is going to be produced in France during our tour, on August or September. We might be going to perform at the V- ROX in August in Russia.
Could you say something to the readers including those who will be attending the gigs in France?
Nae Hyun: There is not only K-pop, like EXO, in Korea. There are many good rock bands to check it out in Korea. Please support us.
Upcoming gigs in France (Courtesy of the artist)
Thank you Rock 'N' Roll Radio for taking time to take part in the interview before heading over to France. Here are the following dates during their tour in France:
June 6 Cannes, France @ Midem Festival

June 11 Saint-Étienne, France @ Thunderbird Lounge

June 15 Paris, France @ Le Buzz
 You can find more about them on Facebook, Twitter, and YouTube. Purchase their album via iTunes.
Tags : Dance Rock,K-Indie,music,Pop Rock,Punk Rock,Rock,Rock 'N' Roll Radio