Interview with Run River North
Posted on July 29, 2014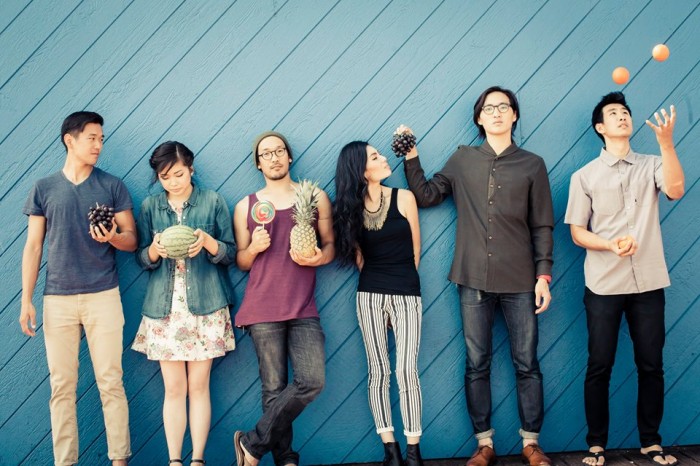 Photo Credit: Run River North Facebook Page
Run River North continuously going on tours in different parts of US and had their first oversea tour in the UK. There is no stopping them sharing their stories and love through music to listeners from around the world. You can view my previous feature article about Run River North. While being on the road to perform anywhere, outdoor concerts to pubs, big and small venues, they know what it means to have fun with music on stage while engaging with the audiences. At the same time, making music and chilling out while they are not on stage. It is their experiences which they gained along their music journey. Alex Hwang (leader, vocals, and acoustic guitar) took the time to answer some questions about their music journey including tours and album.
How did you guys meet and formed together as a group?
I wrote Monsters Calling Home and wanted to perform the song at an Asian American competition in LA called Kollaboration. I knew John and Daniel from different bands and the rest were friends that I admired their taste in music or just liked it general. We lost to a guy with two yo yo's and a hip hop track but the response was still positive and so we kept booking gigs and writing more songs together.
How did you start getting interest in music?
Somehow getting to play Captain Hook in the 3rd grade musical rendition of Peter Pan. Other members of the band probably have cooler stories.
You filmed 'Fight to Keep' video in a Honda. How did you come up with this idea to film in a car?
Being too poor for studio time and always singing in the car made the idea not too far-fetched. We initially recorded a cover song in my Honda CRV and the video/audio came out really well. We then realized we all drive Hondas and with just a little bit more coordination, we could make a fun video and wishfully think that Honda would see it.
Live performance at Balcony TV, "Lying Beast" (Source: Balcony TV YouTube)
What is the songwriting and producing music like? Do you have certain concepts that represent your group?
There are a variety of tastes and interest within the band, but some general themes tend to come from having immigrant parent and being a part of an immigrant subsection of American society. The first album definitely has a lot of stories surrounding folks we know, our own folks and what it means to make a home, what does family mean. We always think of the process like a garden and we all being different ideas and try to allow for them to grow and for everyone to contribute to everything's that growing.
When you told your parents and family that you want to pursue in music, what was the reaction from them?
It was different for all our parents but definitely the initial reaction is that this wouldn't be too serious but when we got on TV they were half concerned and half pleasantly surprised. Pursuing music is pretty unstable, especially for a group of six and most immigrant parents left their countries for their kids to have stable, better opportunities. This seemed like a risky step but seeing all of this early success kept their concerns at bay, for now! 
Could you talk about your album and how it came about?
We were always prepping to record our songs properly, so even at the nascent stages of our band – we were practicing recording tracks and videos for any and all of our music. By the time we found our home at Nettwerk and began work with Phil Ek at Avast studios in Seattle – we were pretty excited to make this debut album. This was our first album and we were (and still are) relatively young as a band. It was a huge trial by fire and we learned how much of the recording process can be a mental game and how much we needed each other in getting this done. In a sense, the album is a snapshot of our band last summer, bringing up personal memories for us. Having the album named Run River North not only helps people remember our name 🙂 but it also reminds us of how we want to keep making music that move with intention and force – whether quiet or strong.
Which song would you recommend for first-time listeners and why?  
Lying Beast – we love how it came out on the CD and it does a great job of showcasing the stories, sounds of the band without hitting you over the head.
Latest single, "Excuses" MV (Source: Run River North YouTube)
What is your opinion about the rise of Korean-American musicians who share their passion for music across the world?
I think it's great! There needs to be quality musicians though, rather than just ones that pull the ethnicity card. Excellence in craft coupled with passionate stories to tell make for great music regardless of ethnicity.
How does it feel to be on the road in traveling and performing across the US? What is the most memorable experience that you will never ever forget?
Couple of us who've been in bands before and/or have worked regular office 9-5 jobs know how fortunate we have it. The problems we have are usually just too much driving or not enough decent rest. There's a lot of waiting and we're doing all of the work – load ins, selling merch, settling shows and finding housing every night. Playing music is a very small portion of the actual time of touring. But our best memories come from those shows – stage diving at the wild goose festival in North Carolina or playing through four broken instruments at our first show in Pittsburgh and still getting a great response from the crowd. 
You had your first overseas performance, which was performing in London, UK. How do you feel it went? What did you like most about it?
It went really well! Grateful to find so many fans already there and encouraged that we made new ones with every single gig we had, even the smaller divey pub shows. Just being able to go to London to play music is an amazing experience but then to also play at Hyde park under the Libertines and the Pogues – that probably won't happen again. Unforgettable. 
Did you visit any places in London when you were not on stage?
Best place was going into Parliament and drinking a beer at their pub while watching World Cup soccer games.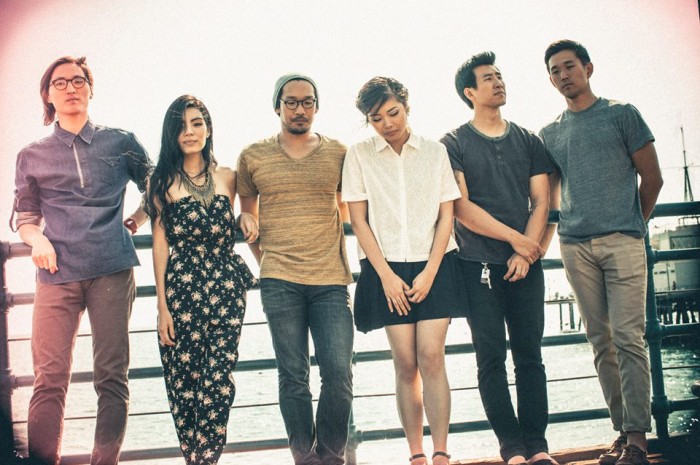 Photo Credit: Run River North Facebook Page
Will you be having more overseas performances in the near future?
We hope so!
What are your plans for the rest of 2014?
Tour, tour, tour.
To you, what is music?
Sharing stories.
Would you like to say something to the audiences in the UK?
Hope to see you all again soon! 
Thank you to Alex and the rest of the band on taking their time away from the busy schedules to take part in the interview. You can purchase their album, "Run River North" and latest single, "Excuses" through iTunes, Amazon, and RRN store. For UK listeners, the single is out and you can pre-order their album as it will be out on 29 September in iTunes. Let's give them full support as they continue their music journey. They might be around your area in the US. So, follow them through: Website | Facebook | Twitter | YouTube | Instagram
Tags : Folk,Indie,music,Run River North