Lie Sang Bong Spring/Summer 2014 Ready-to-Wear Collection
Posted on October 30, 2013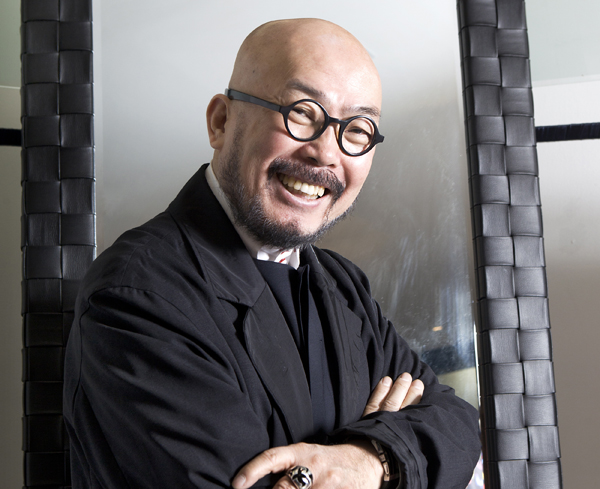 (Source: Korea JoongAng Daily)
Lie Sang Bong is known as the Grandmaster of Korean Fashion who bring the true essence of Korean fashion and culture. This is done by creating a platform that showcase his fashion collection that has fusions of East and West elements. His trademark designs in fashion brand is the Korean traditional motifs and objects such as the hangul calligraphy designs and inspirations from wooden window frames, decorative colourings from wooden structures and architectures, and patchwork wrapping cloth. You can visit the Kashkart Collective who had done a recent article about Lie Sang Bong.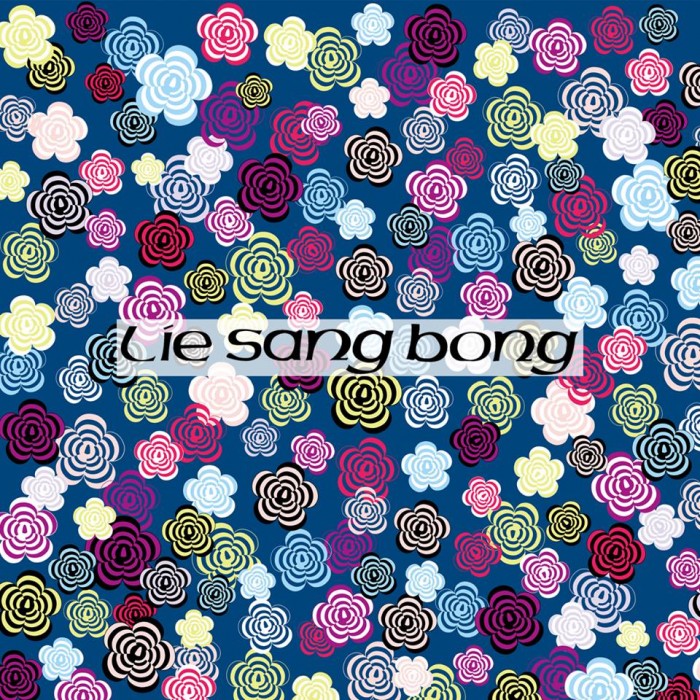 (Source: Lie Sang Bong Facebook)
In this article, we look into the latest Spring/Summer 2014 collection as an example to Lie Sang Bong's mission in presenting Korean traditional motifs and designs through fashion. It was shown at the fashion weeks in Paris, Singapore, and Seoul. In his latest collection, the Korean traditional flower motifs that give a sense of traditional and retro aspects while having a consistent and simple colour palette of blue, pink, white, and black.
Lie Sang Bong Spring/Summer 2014, Seoul Fashion Week (Source: YN Film Vimeo)
This collection is inspired by the traditional Korean flower motifs and the poem, "Rose of Sharon". He emphasized on his collection about the flowers that blossom beautifully in different environments including the cities. The designs can be viewed from front to back including every single sides of clothing which are either on silk, embroidery or negative space through laser-cuts. He also presents these designs in various style from knee-length A-line dresses and skirts, blouses and coats, tailored pants, and to accessories like handbags and shoes. Although this collection looks simple, it is elegant and sophisticated ready-to-wear clothing that catch the viewers' and readers' attentions because of its simple and sharp designs with simple shades of chosen colours.
(Source: Trend Council)
Similar to the latest collection, Lie Sang Bong continues to redefine the traditional motifs and identities that almost disappear in the modern society. He presents his work as simple as possible with in-depth meanings behind every single fashion clothing. With creativity and innovation, he manages make different binaries (such as East and West, tradition and modern, culture and technology, and others) complement each other. With that, the combination of elements within each piece that tells stories in the world which is the stage. He is definitely the Grandmaster of Korean fashion who brings in the traditions to the contemporary fashion. Not only he is bringing the Korean culture through fashion to Asia but also to the international fashion cities.
Visit his website to find out more about him and his previous fashion collection. Also, you can follow him on Facebook and Twitter.
Tags : Fashion,Lie Sang Bong,Paris Fashion Week,Seoul Fashion Week,Singapore Fashion Week,Spring/Summer 2014 Collection