Ongals at Kuala Lumpur International Comedy Fest 2015
Posted on October 4, 2015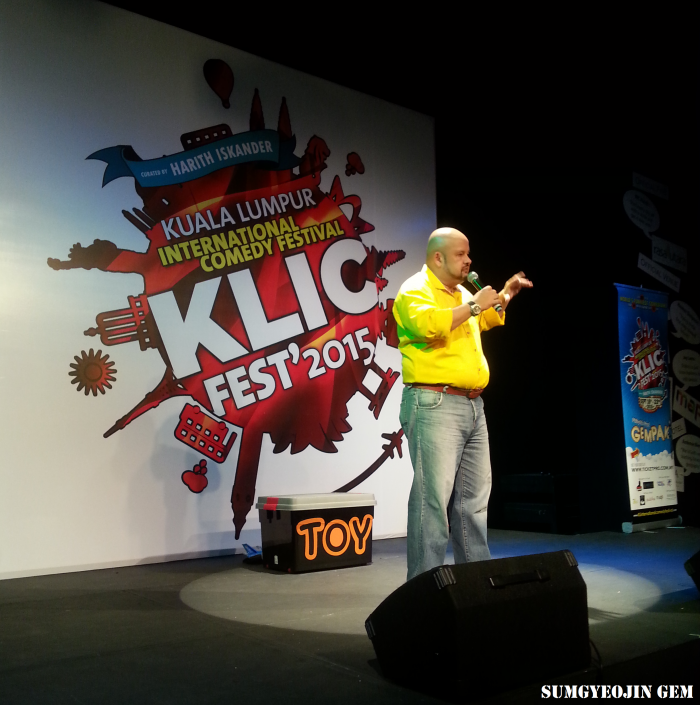 Ongals have been touring and performing at sold-out shows in around the world including London, Edinburgh, Sydney, and Melbourne. They received plenty of four to five out of five stars reviews for their splendid comedic antics. They also received a Special Commendation Directors' Choice Award during the 2014 Melbourne Comedy Festival. They overcome both language and cultural barriers by presenting the 'babbling man-babies' physical comedy routine. Back in 2012, when the Ongals performed at the All Eyes on Korea 2012, I couldn't help but laughed continuously throughout the whole show. I was fully entertained by the four babbling 'man-babies'.
Ongals performed for the first time in Malaysia at the Kuala Lumpur International Comedy Fest 2015, curated by the godfather of Malaysian comedy, Harith Iskander. I was so looking forward to see what antics that will entertain the audiences who are the first to see Korean comedy. After Harith Iskander gave a brief introduction about the Ongals, they came on-stage with their rosy cheeks and baby clothes as 'man-babbies'.
Each 'man-baby' has his own characteristic while all four have the perfect chemistry in performing as the wonderful 'brothers' team. Yellow is the leader. Green is good with magic and circus tricks but cries all the time. Red is the youngest member. Blue is the beatboxer. Although they babble a lot, their actions and expressions are fully understood by the audiences. In addition to that, there were so many surprises from them.
They used a lot of props, from balloons to bowling pins. Their performance were on-point especially when Green did lots of magic and juggling that make the audiences in awe. Making the cola-cola can from empty to full made the audiences shocked by Green's magic. Audiences were in the mood with both beats and performances, including juggling, together with Blue's beatboxing skills. They engaged with the audiences with plenty of laughs. They also ask one of the audiences to participate in their antics such as ringing bells to 'London Bridge' song. With their outstanding performance, they received two standing ovations from the audiences. One at Black Box, Publika and the Laugh Malaysia Gala Night at Berjaya Time Squares, Kuala Lumpur.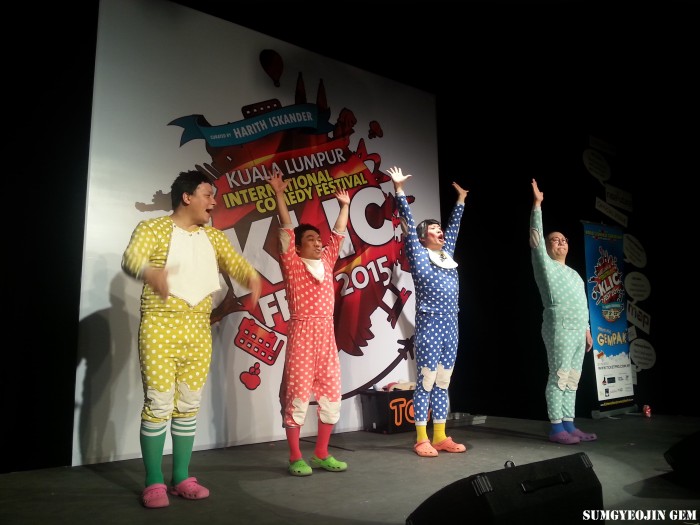 Overall, from start to finish, I laughed so much that my tummy was aching and my cheeks were stretched because of smiling a lot. Ongals' performances are quite similar to the ones that I watched in London back in 2012. Still, having seeing them this year in Malaysia, I can still laughed at their on-point comedic antics that made me laughed non-stop. It was the day that relive my childhood memories and happiness.
If they perform in the city where you live, Ongals is the 'must see' comedy. They certainly go around the world to share laughter to young and old.
Tags : Comedy,Live Performance,Ongals