The Showdown (2011)
Posted on March 14, 2014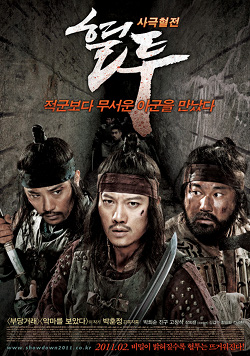 Director: Park Hoon Jung
Casts: Park Hee Soon, Jin Goo, Ko Chang Seok, Kim Kap Soo, and Jang Hee Jin
Genre: Action and Drama
Running Time: 111 minutes
Cert: 18
In 1619 at Manchuria, China, three Korean soldiers were sent to the war between Chinese and Korean forces. They failed in the battle but survived. Then, they take shelter at the tavern. Their scars from the battlefield and painful pasts cause they fight against each other. The tavern is their battlefield to fight to save their very own lives.
Both storyline and characters are quite stagnant. It doesn't seem to go anywhere but focusing on three characters who are killing each other till the only one survived in the tavern. The conversations among the characters keep dragging till I, sometimes, almost dose off. Their pasts give reasons about why they have to do so but the battles and conversations continuously goes on as if there is no end to it. Thus, there is not much development in the story.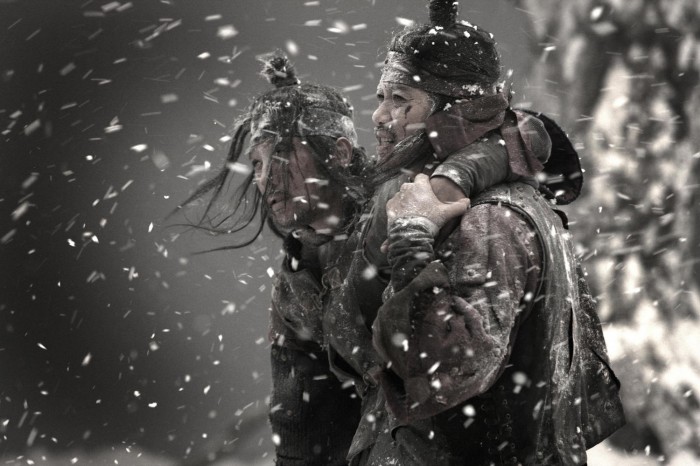 The good point that I could give is how director Park places the characters in total psychological mental state within the space. It is interesting to see how he associates the characters with the power of politics and greed which makes them out of control. You can see how they throw in so much frustrations through their action while conveying their seriousness with words. Yet, it takes time to really understand their minds and intentions of fighting in the tavern.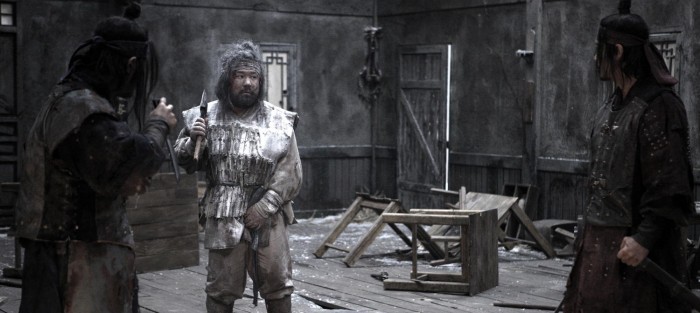 The Showdown is the battlefield for three men to kill against each other followed by seeing who is the very last survivor. The major problem is that the whole battle keeps dragging on and on till there is no tomorrow. There is not much build up for both storyline and characters. The setting and cinematography is done well while having a good selection of background music that fits well with certain scenes. Still, having this battle, with lengthy conversations, going for too long leads you to think 'when is this ever going to end'.
Rating: 5/10
Tags : Action,drama,Film,Jin Goo,Ko Chang Seok,Park Hee Soon,Park Hoon Jung