Tous les Jours at WOLO Hotel, Malaysia
Posted on January 19, 2014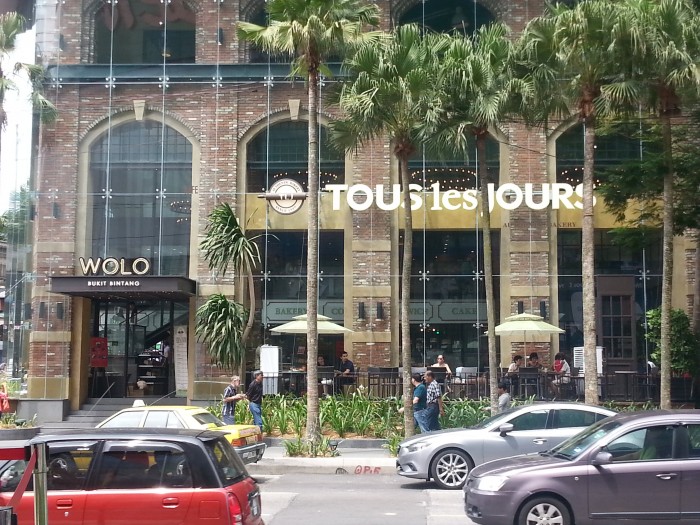 A few of my friends had either brunch or teatime at the Tous les Jours, a French-Asian bakery, when they shopped around Kuala Lumpur. Since I was around in Kuala Lumpur, I decided to have tea time over there after I ran some errands. Tous les Jours is owned by the CJ Foodville and the very first store was opened in Gu Ri, South Korea in 1997. The South Korean bakery franchise opens various branches in different countries including the US. It is known for the breads which are baked fresh especially when these just came out from the oven. This bakery has two branches: one in Bangsar and the other at WOLO Hotel which is opposite Lot 10 shopping mall.
Inside Tous les Jours
Once I entered into the bakery, I was welcomed with visually mouthwatering breads and pastries that are ready to be picked up by customers. There are sweet and savoury breads to choose from. You can select delicious cakes that are shown at the cake display. There are two floors so it will not be that hard to find a place to seat. It depends whether you are coming down during the weekdays or weekends or even during the meal hours.
Breads and cakes at Tous les Jours
After checking out the breads and cakes, especially when I walked around the bakery a few times, I have decided on what I wanted to have for tea time. I got myself a Red Bean Bun, Berry Berry Tiramisu, and a cup of cappuccino.
Red Bean Bun and Berry Berry Tiramisu
The red bean bun looks simple but it's nice and homey with the good amount of red bean paste together with the bun. The red bean paste was not too sweet that it made me smile with joy. The bun's texture was soft. However, I was not really happy with the Berry Berry Tiramisu. It was so creamy while the berry cake base was too sour. The combination didn't blend very well. It made me feel a bit nauseous after having it.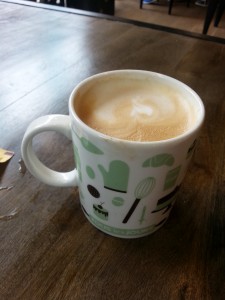 What made me feel even more disappointing is the cappuccino. The coffee is way too sweet to my liking that I couldn't enjoy it. I only drank about half a cup of it because there was too much sweetness to it. The sweetness of milk has totally ruined the taste of bittersweet coffee. If the coffee was not too sweet, I would enjoy drinking it together with my red bean bun. Not the awesome coffee that I love.
Savoury Breads at Tous les Jours
I didn't enjoy my teatime that much because of its load of sweetness that I couldn't take it. The cappuccino wasn't that great. Yet, the breads are the best ones so far to enjoy while you are having a meal at the bakery. If I come down to the bakery next time, I will try the savoury breads next time but I will not have coffee over there. When I'm in South Korea, I will go to the Tous les Jours and try and see if there any similarities and differences even though it is a franchise bakery. If you like sweet things, then Tous les Jours might be the place for you to try some cakes. There are also sandwiches, breakfast, and lunch dishes that you can order.
Tags : Bakery,Bread,Cakes,Tous les Jours