Weekly Events: 14 – 27 October
Posted on October 12, 2013
Film

Project K – The Korean Film Festival (Source: Project K – The Korean Film Festival Facebook)
17 – 20 October: In Frankfurt, Germany, Project K – The Korean Film Festival aims to promote not only Korean films, but also other areas of Korean culture with the theme "4 Days in Seoul". [Website | Facebook]
9 – 20 October: One more final week at the BFI London Film Festival. Don't miss out some Korean films which are shown during that time. Seats are still available so book your tickets.
11 – 17 October: Did you miss watching Hong Sang Soo's film, "Nobody's Daughter Haewon" at the BFI London Film Festival? Don't worry. This film is going to be shown at the ICA London for another week.
24 October: The next Ha Jung Woo film which will be showing at the KCCUK, London is "Beastie Boys". Free admission. Book your tickets.

25 October: Im Sang Soo's The Taste of Money will be shown at the Odeon Panton Street London. Details will be up soon.

26 October: As part of Theresa Hak's recent exhibition at the KCCUK, the film will be screened at the ICA, London. This will be followed by the discussion with Bea de Souza and other speakers. The ticket price is £5. [Booking]
25 – 27 October: The North Korean Human Rights Film Festival, JAYU, raises awareness on human rights through North Korean films. This will be held at the TIFF Bell Lightbox. [Website | Facebook | YouTube]
17 & 24 October: As part of the Kim Ji Won Restrospective, "The Last Stand" and "The Quiet Family" will be shown at the Cinema on The Park which is organized by The Korean Cultural Office Australia.
10 – 20 October: One more of week to go for Hawaii International Film Festival. Don't miss out on watching the Korean films.
Art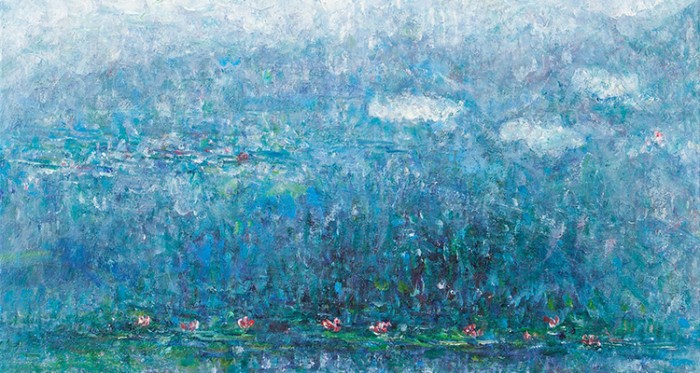 Kim Dok Hi – Reflections (Source: MOKSPACE Website)
8 – 20 October: Choi Eun Sook solo exhibition, "The Space in Between" explains about the psychological personal space. It is held at MOKSPACE, London
22 October – 12 November: The next exhibition at MOKSPACE is Kim Dok Hi's exhibition, "Reflections" that presents natural landscapes with the mix of colour, texture, and scale.

11 – 27 October: Luna Lee Jun Geun solo exhibition, MINDSCAPE, at the Muse Gallery, London.
24 September – 26 October: Drop by at the KCCUK to explore Theresa Hak Kyung Cha's portait of fragments.
17 October – 30 November: Kim Mi Nae will be having her first solo UK exhibition, "Thoughts on Habit", at the HADA Contemporary.
19 July – 20 October: The Korea Artist Prize 2013 presents the selection of four outstanding artists (Kong Sung Hon, Shin Mee Kyoung, Jo Hae Jun, and Ham Yang Ah) at the National Museum of Modern and Contemporary Art. 
20 August 2013 – 31 May 2014: Followed by the Korean Art from the Museum Collection: Grand Narrative Part I (Painting and Sculpture), part II showcases the diversification of Korean arts that reflects the themes and subjects since the 1990s. This exhibition is held at the National Museum of Modern and Contemporary Art.
6 September – 3 November: During the Gwangju Design Binennale 2013, "Anything, Something" explores cultural habits, shared knowledge, and coded context in different forms of communication and mediums.
Fashion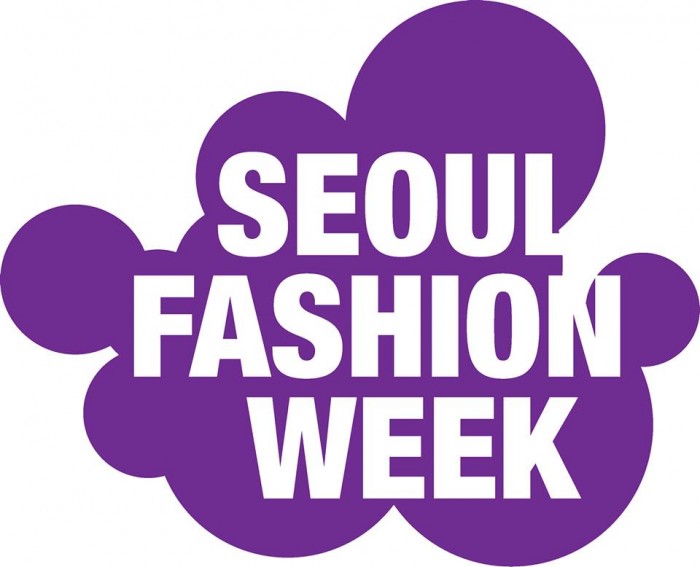 Seoul Fashion Week (Source: Seoul Fashion Week Facebook)
18 – 23 October: Seoul Fashion Week will be showcasing various aspects of Korean fashion through Seoul Collection, Generation Next, and Seoul Fashion Fair. [Website | Facebook (EN & KOR)| YouTube] 
Ends on 21 April 2014: The Andre Kim Rotating Exhibition pays tribute to the late South Korean fashion designer, Andre Kim. About more than 126 designed clothings, which presents two decades (1990 – 2010)of his work, are shown at the National Folk Museum, Seoul. 
Music and Performance
(Source: Mint Paper YouTube)
30 September – 2 November: Conductor Kim Eun Sun will be performing John Strauss's Die Flerdemous at the English National Opera. [Website]
1 October – 10 November: Love X Stereo is currently on a North American Tour to show their unique electro rock live performances. Visit the Facebook to find out where they will be performing at.

18 October: The performers will be presenting part of the Theresa Hak's fragmented memories at the KCCUK. E-mail to the KCCUK to RSVP.

19 & 2o October: Mint Paper celebrates the Grand Mint Festival with live indie music performances and entertainment. [Website | Facebook | Twitter | YouTube]
18 October: The Korea Remix will be performing at the SBD Gallery. Love X Stereo, Cosmik Raiders, and Double Strike are the performers for the upcoming CMJ Music Marathon. [Website | Facebook]
19 October: Lee Soo Youn will be performing with Rowan Vince on the piano performances at St Peter's Churh, Hammersmith, London.
16 -20 October: Visit Ganggyeong Fermented Seafood Festival to try out some fresh and salted seafood. [Website]
24 – 27 October: Jeonju is recognized for their bibimbap. Why not head over to Jeonju to celebrate the Jeonju Bibimbap Festival. [Website]
Others

Asia Fest 2013 (Source: Asia Fest Website)