Interview with PATiENTS (페이션츠)
Posted on April 22, 2014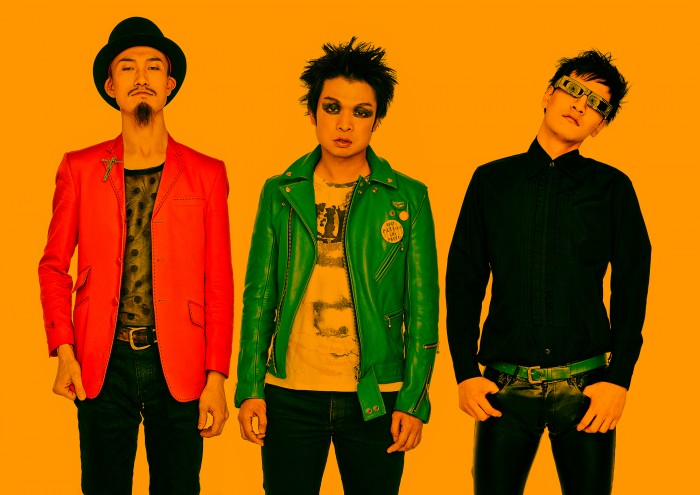 PATiENTS: Jaehyuk Lee (Drums and Chorus), Sumin Jo (Bass and Vocal), and Hyuckjang Kwon (Keyboard and Chorus) (Courtesy of the artist)
We are all excited about the K-indie bands that will be having UK tours in May.  These concerts will give people more opportunities to listen to Korea rock music and will show that Korean music is not just about K-pop. Last year in April, four bands (Galaxy Express, Apollo 18, Goonam, and Gate Flowers) went wild with their live performances during the Korea Rocks UK Tour. This year, we will get to see and listen to more sounds of indie rock music. PATiENTS, who were one of the leaders of the mid-noughties Korean underground punk scene, will introduce you to the sound of "hybrid punk".
PATiENTS (페이션츠) were formed in Seoul in 2005. The band were a quartet in 2006 for their debut EP, Hanging Revolution. In 2007, they became a trio which included Sumin Jo, the bassist, who also took charge as the vocalist before recording the band's second EP, All the Patients Let's Go. PATiENTS performed their first international gig at the Japan/Korea Oi! Punk Festival 2008 in Nakano, Japan.
In 2010, PATiENTS established Steel Face Records to release music from their own band and other like-minded artists. PATiENTS wanted to experiment with different styles and expand their sound rather than stick to the same standard of 'punk' music. In 2011, the band put in a lot of effort to make their full-length album, Kitsch Space, and took their punk and rock tunes to the next level by adding new wave and pop to them. Thus, their 'hybrid punk' style was born. They took part in the Hello Rookie finals in November 2011. During the summer of 2012, they played at the Incheon Pentaport Rock Festival. Later, PATiENTS parted ways with guitarist Junmyoung Baek. PATiENTS wanted to try something different to help further develop their 'hybrid punk' music. So, in 2013, the band invited the keyboardist, Hyuckjang Kwon to join PATiENTS.
'Hybrid' MV (Source: Steel Face Records Website)
Their previous full-length album, Kitsch Space, has stronger sounds because of the guitars. Most of the tracks (eg. "Hybrid" and "The Way of Youth") are energetic and melodic tunes. The lyrics are the same but there is a smooth music arrangement from the combination of the different individual sounds from each member. On the other hand, Let's Drive, Let's Go has less heavier tunes but is more dynamic because of the keyboard sounds. After listening to this EP, I am looking forward to hearing these new tracks live in the UK. The tracks (eg. "18세기(Sipalsegi)") are more cheerful and melodic and make me want to dance and have fun. Their music speaks louder than words and truly shows how their "hybrid punk" sound continues to evolve and why they want to share it with the rest of the world.
PATiENTS (Courtesy of the Artist)
Ahead of their UK tour, Sumin Jo took part in an interview with us to talk about "hybrid punk" music and their upcoming concerts.
What is "hybrid punk"?
Sumin Jo: "Hybrid punk" is a term we created to describe PATiENTS.  We came up with this phrase for two reasons.  The first reason was to distinguish ourselves from other punk acts because the music we play isn't straight-up punk.  We're against the idea of people blindly following the standard punk image.  I believe the essence of punk rock is to destroy something and then create something new and exciting from it. Sadly, a lot of people only think of the style in the image they have been taught to recognize as "punk." So we wanted to come up with a new way to describe our own unique brand of punk and decided to name it "hybrid punk."
The second reason why we came up with the name was to give ourselves more musical freedom to do whatever we want.  Since we created the term ourselves, we can experiment with a wider spectrum of styles and at the same time still stay true to our DIY roots, which to us is the cornerstone of punk rock.  We love being able to do our own thing, and being a "hybrid punk" band allows us to mix different kinds of music based around a punk rock mindset.  "Hybrid punk" is our ideal version of what punk rock should be like. 
Your band formed in 2005. How do you feel the Korean indie scene has changed between 2005 and 2014?
Sumin Jo: I think now is a much better times for bands.  A lot of music fans in Korea have developed wider tastes, and the number of indie music fans has increased.  There's better equipment for recording and the people doing sound at gigs have better technical skills than they did in the old days.  Also, the internet and social networking makes is easier for bands to do things on their own without having huge budgets to work with.
Please tell us about your upcoming EP. How is your new EP different from your past EPs and your Kitsch Space full-length album?
Sumin Jo: Our new EP is called Let's Drive, Let's Go.  It's going to be released through the label we own and run in Korea, Steel Face Records, in late May or June.  But we're going to bring copies of the EP with us when we travel to the UK in early May, so people there will get to have it first.  Since our last album, we've parted ways with our old guitarist and invited a keyboardist named Hyuckjang Kwon to join our band. Having keyboard on the new EP instead of guitar has helped us to create more sensitive and brighter melodies in our music.  Also, the subject matter in the lyrics on our new EP is less heavy than on our previous work.
What is your opinion about K-indie music, and especially punk rock, slowly becoming more known amongst international audiences?
Sumin Jo: I think it's obviously a good thing.  For bands, it's always a great thing to be able to share your music with more people.  More and more bands are having the chance to play outside of Korea, which is great to see.  I think it's important for bands to keep going abroad and that doing that will help our music scene grow.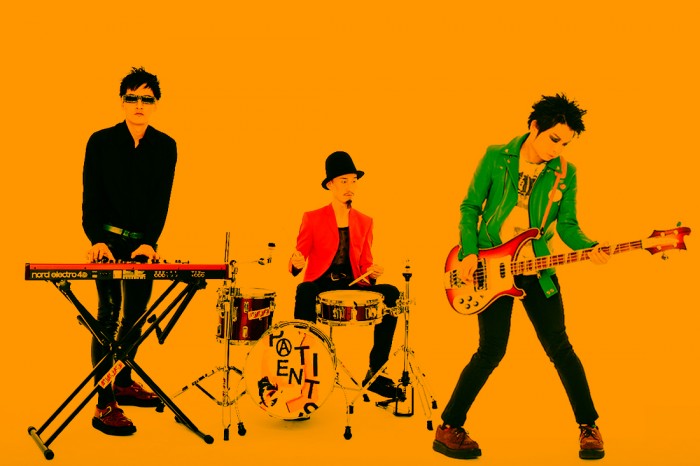 PATiENTS (Courtesy of the Artist)
This will be your first time touring in the UK. What are your feelings about your upcoming tour?
Sumin Jo: I'm happy that we're getting to tour in the birthplace of punk rock.  We're excited about our upcoming tour.  It's going to be great to get to play in new venues for new people.  I think we're going to learn a lot from this tour.
What are you looking forward to doing while you are in the UK?
Sumin Jo: I'm looking most forward to playing really good gigs while we're there!  After that, I want to try and see lots of performances from other bands too.
What can audiences expect from PATiENTS' UK performances?
Sumin Jo: They can expect to see a "hybrid punk" act from Seoul, Korea who are trying to create some very cool and new things.
Live performance at Balcony TV (Source: Balcony TV)
Who are your favourite UK artists? Why do you like those acts?
Sumin Jo: My favourite UK artists are Sex Pistols and The Cure.  I think Sex Pistols were awesome and I'm impressed by the wide spectrum of music The Cure have created.
Please say a few words to music fans in the UK.
Sumin Jo: We're coming to the UK soon and we hope we can meet all of you there.  We try to create a fun and happy environment at our gigs and hope that we can all enjoy the shows together.  Please come see us in Liverpool, Bristol, Southampton, and London!
Thanks to PATiENTS for taking the time to participate in the interview. They are really excited to perform their music for you in the UK. Be sure to check out their live "hybrid punk" performances in May. Here are their upcoming live dates:
May 1 Liverpool, England @ Brooklyn Mixer (Liverpool Sound City) [Website]
May 3 Liverpool, England @ Kazimier Gardens (Liverpool Sound City) [Website]
May 7 Bristol, England @ The Hatchet Inn
May 8 Southampton, England @ Unit Club (WTFest) [Facebook Event]
May 9 London, England @ AAA [Facebook Event]
May 10 London, England @ Astbury Castle [Facebook Event]
Follow them on Facebook. Visit the Steel Face Records website. Listen to their latest EP, Let's Drive, Let's Go, on Soundcloud. Purchase Kitsch Space at the iTunes store. You certainly do not want to miss them in the UK.
Tags : Hybrid Punk,K-Indie,music,Patients,Punk