Interview with Steven Dhoedt
Posted on April 10, 2016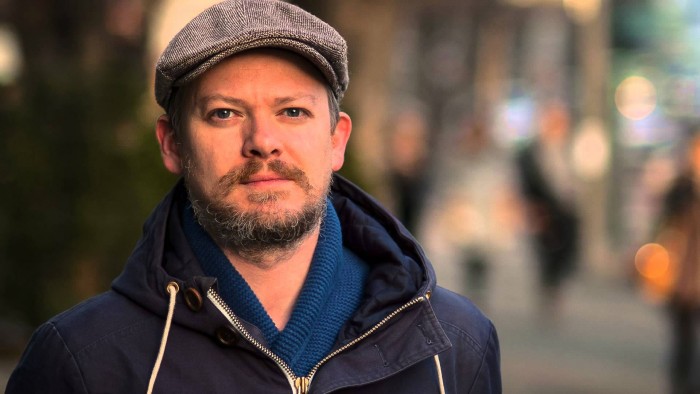 Steven Dhoedt
Steven Dhoedt, a Belgian director, producer and cinematographer, founded VISUALANTICS in 2003, a Brussels based independent production house which focuses on creative documentaries, fiction films and new media projects. His films were shown in various film festivals in Europe, the US and few Asian countries. The films are mostly focus on contemporary issues and subcultures such as State of Play (Review), a story behind three South Korean e-sports gamers, and Reach for the Sky, a competitive South Korea's education system. Last year, Reach for the Sky, co-directed with Choi Woo Young, had a world premiere at Busan International Film Festival.
In the interview, I asked him State of Play and Reach for the Sky followed by his experiences in making documentaries.
First off, how were you approached in making documentaries about South Korea's pro-gaming (State of Play) and National University Exam (Reach for the Sky)?
I wasn't really approached. All my films are independent productions. I chose the topic and then try to raise the funds by taking the project idea to broadcasters and film funds.
I visited South-Korea for the first time in 2009, for my film 'Inside the Metaverse' which dealt with the topic of online virtual worlds and MMORPG games. I was in Seoul to interview the designer of Lineage, one of the most legendary Korean online games. During this visit, I came across the phenomenon of Pro-Gaming and it marked the start of my documentary 'State of Play', where I follow 3 professional Korean gamers for 2 years. But this was also the start of many years studying Korean culture and society. Even for a topic as pro-gaming, I don't believe you can touch the topic at the core without knowing the cultural context and historical background. So as a filmmaker I like to immerse myself in many aspects of the society in question: politics, history, language, music, film, etc. And education is naturally one of these aspects.
While I was making State of Play, it struck me that many of these young players told me they became or wanted to become a professional gamer because they wanted to escape the school system.
Which was quite an amazing statement, because the lives of these professional gamers in Seoul is pretty tough and very competitive. So I asked myself: why would they want to trade in their school life for this?
Looking back, that's probably the spark that lead to a film like Reach for the Sky.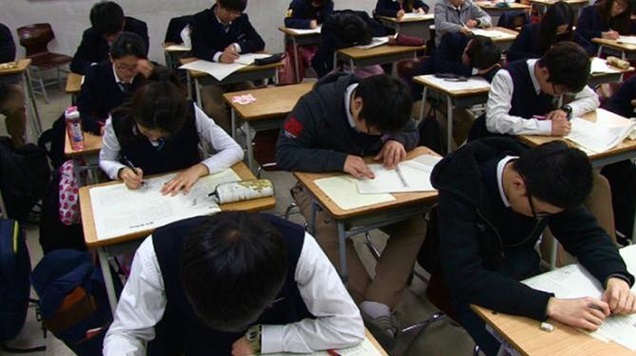 Reach for the Sky
Last year, your recent documentary, Reach for the Sky, was screened at the Busan International Film Festival and it will be shown in other European countries, Singapore, and Los Angeles. Could you tell us what Reach for the Sky is about?
Reach for the Sky deals with the Korean education system, more specifically the yearly Sunning exam. It's an exam that every Korean high school senior has to take in order to get into university. It's perhaps one of the most competitive experiences a Korean teenager will experience in their life. In the film we follow 3 students – 1 high school senior and 2 repeaters (students who retake the exam because they were not satisfied with their results the first time around).
How was it funded and promoted for State of Play and Reach for the Sky?
Both films were a co-production between Belgium and South-Korea. The films were financed by the Belgian and South-Korean film funds, the film fund of the European Union, TV broadcasters (Belgium, Norway, Sweden, South-Korea, ARTE Germany, etc) and investment from our own production companies.
What were your first impressions when you knew about pro-gaming and National University Exam in South Korea?
I found the competitive elements of both phenomena very fascinating and wanted to know more. Although they are very different topics, I believe both tell a lot about contemporary Korean culture.
How is it different when you filmed in South Korea? What is the most difficult experience that you encountered during these times?
The difficulties that arose during the filming of both movies were not necessarily related to being in South-Korea. Every film has its own obstacles and culture wise I don't think I experienced that many difficulties. But shooting these kind of character driven films are often tough because it takes time to shoot what you need, often years. Maintaining the energy and focus to complete the project, while trying to find the proper financing for the projects, was probably the hardest part for both films.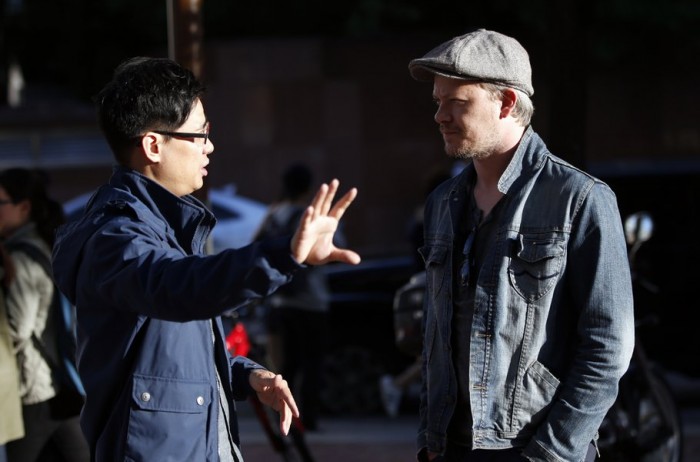 Working together with Director Choi Woo Young for Reach for the Sky
You also directed Reach for the Sky together with Choi Woo Young. How was it like working alongside with him?
We both were interested in making a film about the Korean education system and that's what brought us together in this project. Sometimes we had different ideas, but at the end it's about combining those differences into one film. Making a film with two directors is not an easy thing, but looking at the end result I think we managed pretty well.
When filming and editing, what are the criteria that you take note of when making documentaries?
For both films, it was crucial for me that the story would work for a Korean audience. That was the first and only requirement. Although I am not Korean and an outsider to the culture, I do believe it's my responsibility to make a film that feels and breathes Korean. So in telling the story, through filming, editing but also the translation of the subtitles, it was always important to me that we got the facts rights and tried to include many aspects of the culture that Koreans would catch on to and could relate to.
You interviewed students, their families and key persons. How is the process in able to get those people to be contacted? What are the particular questions to take into considerations when interviewing them?
When making a film like this, you have to be really close to your characters. They are the ones who are telling the story and to do that, you have to be with them for a long time and you have to be present on some very important and intimate occasions. So that's not to be taken for granted. It takes time and it takes trust for those students and their families to let you into their lives. You have to be able to explain what the goal of your film is and as a filmmaker you also have to explain the process of making the film to them. We followed quite a few other students, but sometimes the parents really didn't want to get involved, etc. Since the relation between students and parents is so important in this film, we obviously had to cancel these story lines, because they weren't going anywhere.
Perhaps the hardest part was to get the permission of the private institutions. This took us more than a year and it was also the reason why we decided to extend the production from 2013 to 2014 and shoot another Suneung exam. I really wanted to film in a private boarding school, because this type of study boot camp is such a strange concept. It really sums up the level of commitment that students and parents are willing to put in to get to a good university. It totally embodies the academic craze you find in the Korean education system. But these institutions are private and they are there to make sure that students really improve their score from the year before. So obviously having a documentary crew present raised a lot of concerns. They were afraid it would distract the students from the main purpose of being there.There were many meetings with the teachers, many discussions and questions, but eventually we did get full access to the school. I still believe that's an amazing achievement and the person responsible for that is definitely our production manager, who opened a lot of doors for us through her hard work. The same applies to the access we had at the church and temples.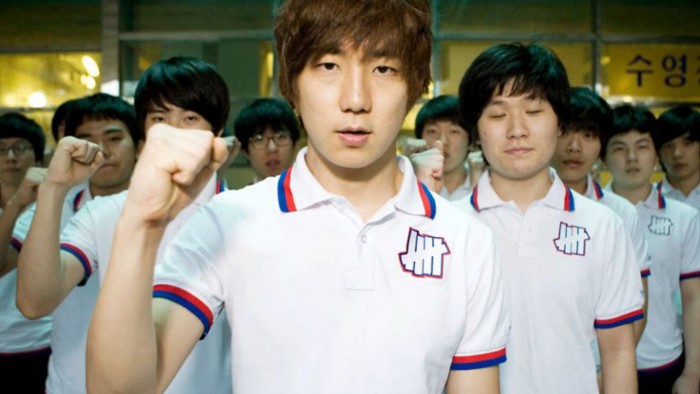 State of Play
While filming both documentaries, which is the most memorable scene that moved your heart?
My favourite scenes in both films are the ones with the families.
For State of Play it would be the scene where Jae Dong visits his family's ancestral shrine, but also the scene where Yo Han talks about his future with his mother, father and younger sister.
For Reach for the Sky it is the scene where Hyunha waits for her university application results together with her mother, as well as the scene where Min-Jun talks about his intention to retake the exam to his mom and dad.
What other activities that you enjoyed when you were in South Korea besides filming?
Walking along the Han river, the nightlife and hanging out with friends, cycling, visiting small art galleries and climbing the mountains around Seoul. And obviously eating. The food is great.
What are your thoughts about #ISUPPORTBIFF? Do you believe that 'freedom of speech and thoughts' is one of the major elements to put into the filmmaking including documentaries?
Of course I believe in that. I fully support BIFF. No festival should be silenced by censorship, something that is all too frequent in South Korea these days. The actions of the Busan city government are despicable.
Besides documentaries and shorts, any plans to direct different genres of films?
I actually graduated as a fiction film maker, but until now I haven't really had any need to move into feature fiction films. I have never excluded the option, but for some reason I've been drawn to the documentary genre since leaving film school.
But if I find a story that is better suited for a fiction film, I would gladly take that opportunity.
Will we be looking forward to seeing more documentaries related to Korea?
I'm now developing a music documentary that combines the Korean rock scene of the 60s and 70s with the political history of the time.
Thank you Steven Dhoedt for taking time to share your thoughts to the readers.
Reach for the Sky will be screened in Belgium and will have its first US debut at LA Asian Pacific Film Festival from 22 April till 5 May. You can find more information here.
Tags : Asia House Film Festival,Choi Woo Young,Documentary,E-Sport,Jae Dong,State of Play,Steven Dhoedt
Comments are closed.