The "Ssam" at Jubo London
Posted on December 6, 2013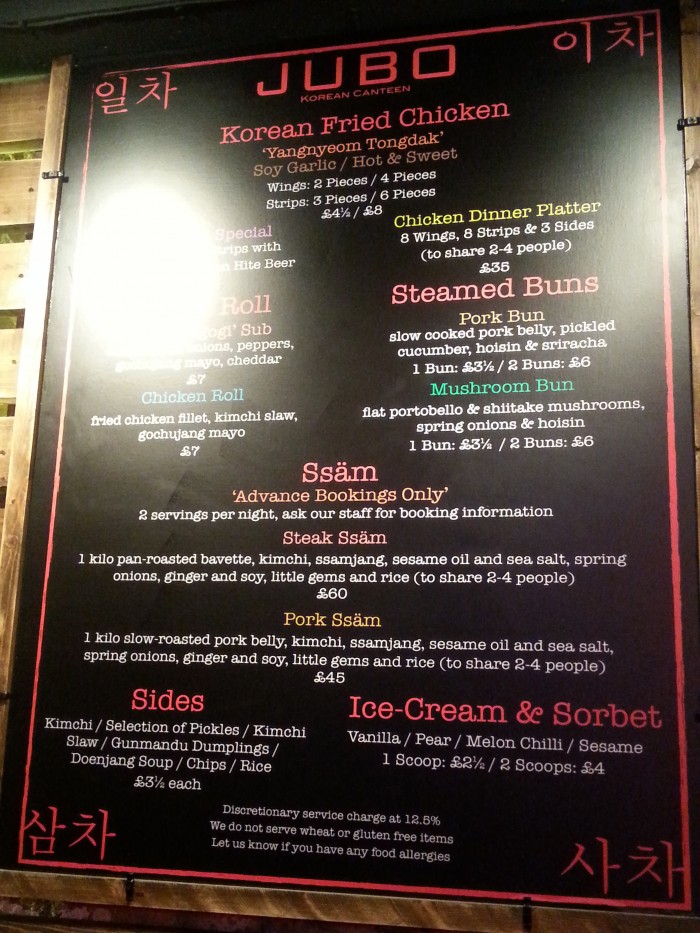 New food in the Jubo London Menu
I came back to Jubo London for the main reason: to try out the Ssam meal which was recently added to the menu. In order to had that meal, I need to book it two days in advance. This is because Jubo London gets the fresh meat before bringing these mouthwatering cooked meat to the table. The staff will take the deposit (half from your order of the meat) to confirm the booking. For the ssam meal, you either choose pork (£45) or beef (£60). Also, the meal consists of servings for three to four people.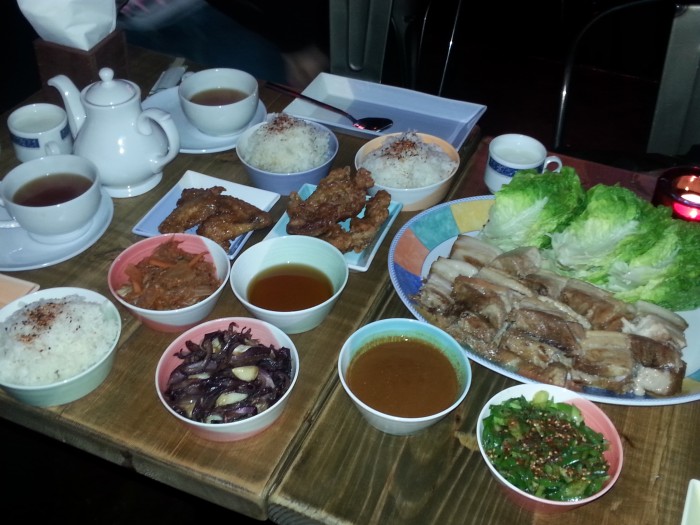 Bossam Meal and Korean Fried Chicken
The ssam meal comes together with the choice of meat (pork or beef) together with three side dishes, sesame sauce, ssam sauce for the meat, and lettuce. For the dinner, we ordered the bossam which the choice of meat is pork. The pork is cooked for about one and a half hours before cutting them into thick slices. Once you make the wrap of little bit of everything, including the crispy lettuce, and put into your mouth, the flavours of every single of ingredient just burst in my mouth. The texture of the meat is soft and tender. The ssam sauce has a slight peppery taste which is suitable for the meat. More flavours added into the wrap with sping onions and red onions which are slightly cooked. These side dishes were not too oily. Not to forget, the kimchi is added to complete the perfect wrap. Having the wraps every single time gives me full of joy and satisfaction. The only expression I could give is "WOW".
 From left to right: Bossam and Bossam Wrap
Not to forget, we ordered 'the' Soy Garlic Korean Fried Chicken as side dishes. The crisp and texture is still the same as the last time I had them. You can check out the review through here.
We were so full after eating both bossam and Korean fried chicken. These has cured our hunger. The whole meal was definitely enough for three of us. Jubo London has yet again bring on the delicious Korean and K-town food that satisfies our cravings. I think, in a few days time or so, we will be craving for it and decide to go there again because the food is too good and delicious. I don't mind eating the ssam meal and Korean Fried Chicken, again. I will try out the ice cream, especially pear and melon chilli, soon.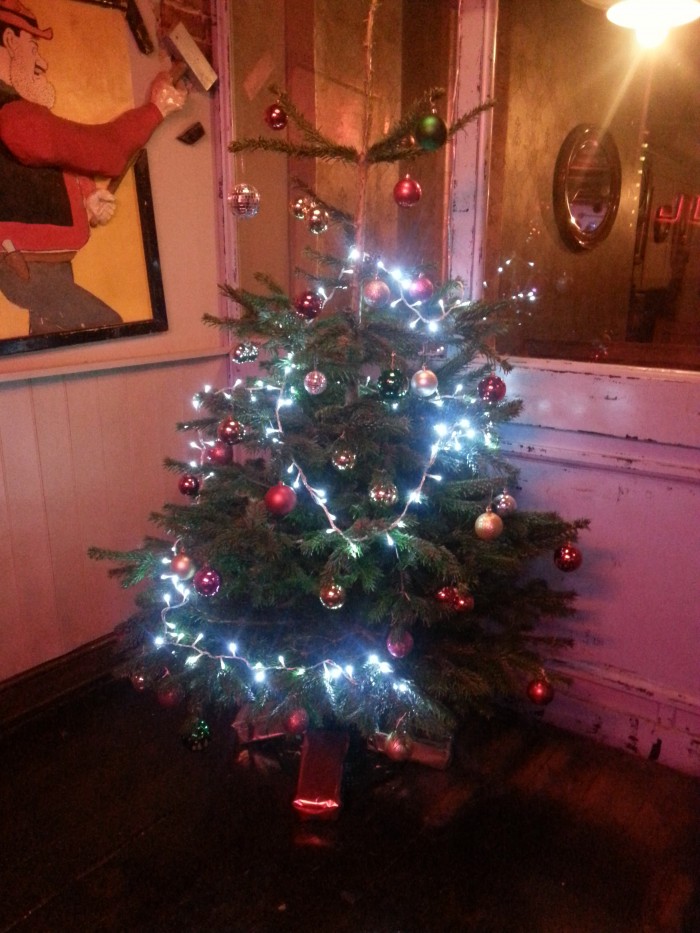 Christmas is here in Jubo London
To make a booking for the ssam meal, click on the following link. For general reservations (more than 6 people), click here. Jubo London will send you an e-mail to double confirm your booking.
Follow Jubo London through website, Facebook, and Twitter.
Tags : Bossam,Food,Jubo London,Korean Fried Chicken