Weekly Events: 25 November – 8 December
Posted on November 24, 2013
Film
The Flu Trailer
22 – 28 November: The Flu is currently screening at the Cineworld cinemas across the UK. Check the Cineworld website for more information and ticket booking. [Film Review | Interview with Director Kim Sung Su]
28 November: The last film within the Displaced Youth category, The Bow (2005), will be shown at the Cinema of the Park, Sydney.
5 December: The Korean Cultural Centre Australia begins Christmas celebrations with Love 911 (2012) and Winter Wonderland party.
28 November – 6 December: The 39th Seoul Independent Film Festival aims to raise awareness and support Korea's independent films and film industries. The screening schedules can  be found through the official website. You can also follow then on Twitter and Facebook. See some short videos through YouTube.
27 November: The Defector: Escape from North Korea, directed by Ann Shin, is a documentary about human smuggling, the pursuit of freedom, and North Korean refugees. Find out on Facebook event page for more details.
30 November: Recycle at Cinecycle showcases Korean underground cinema in Toronto. Find out on Facebook event page for more details.
Until 15 December: During the Paper and Pencil Drawn Animation exhibition, the Korean animation, Green Days: Dinosaur & I will be screened at the Korean Film Archive Museuem's cinematheque on Saturdays at 2pm. [Source: Blouin Art Info]
12 November 2013 – 18 January 2014: Shin Mee Kyoung, will be having her solo exhibition, Unfixed, at the KCCUK.
14 November – 15 December: Both Kim Shin Wook and Kim Tae Dong will be showing a group exhibition, Night Break, at MOKSPACE, London.
5 December 2013 – 31 January 2014: A group exhibition, Homo Utopicus, features the works of Min Jungyeon, Jeong Yunkyung, Kim Younghun, Han Jisoc, Park Seungmo and Kim Jiseon at the HADA Contemporary. [Website]
5 December – 1 February 2014: Kwon Juk Hee will be presenting her new works through a solo exhibition at the October Gallery, London. [Website]
30 November – 8 December: The Drawing Hand artist, Kim Ji Eun, will be having her solo exhibition, Souvenirs, at the ARTION art space, Seoul. Find out more details through the Facebook event page.
Until 15 December: The Paper and Pencil Drawn Animation exhibition is shown at the Korean Film Archive Museum. [Source: Blouin Art Info]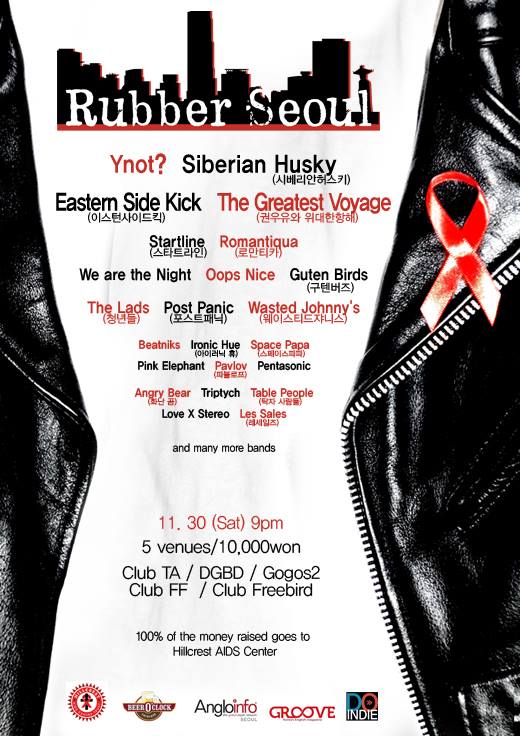 6th Annual Rubber Seoul (Source: 6th Annual Rubber Seoul Facebook Event Page)
29 November: The Korea Gig Guide and Dream Dance Studio present Shake Shop Vol.10 where you can enjoy live rock performance and belly dancing at Freebird, Hongdae, Seoul.
30 November: The Seoul Live Music Fiesta returns with vol. 21, Rockin' The Joint, where indie bands will be performing together at various locations in Seoul. [Facebook]
30 November: The Little Travellers return with 6th Annual Rubber Seoul which aims to raise money for Hillcrest Research Center. The fundings will go to the AIDS/HIV research and helping  the KwaZulu-Natal province in South Africa. This event will be held at Club FF, Club TA, Gogos2, Freebird, and DGBD in Seoul. Not only you will enjoy the live rock music performances but you also will be supporting a cause. Find more details including who will be performing through the Facebook event page.
Food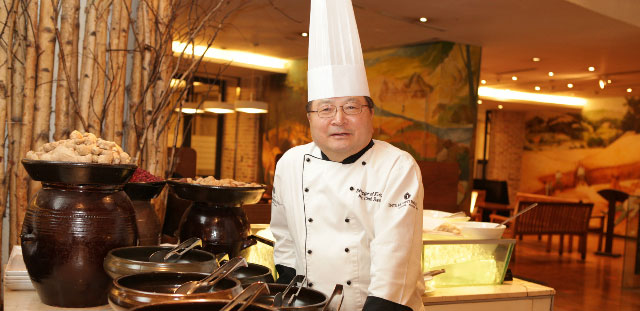 Executive Chef Bae of Grand InterContinental Seoul Parnas presents the Flavours of Korea at the Food Festival Season (Source: Cookbook Cafe Official Website)
22 – 30 November: The Flavours of Korea participate in the Food Festival Season which is held at the Cookbook Cafe near the Hyde Park Corner tube station. Executive Chef Bae of Grand InterContinental Seoul Parnas serves classic Korean cuisine with a modern twist. £18 for lunch menu and £35 for dinner menu. [Website]
29 November – 1 December & 6 – 8 December: KORRITO are one of the main food stalls for the Real Food Festival which held on Fridays and weekends behind the Southbank Centre, London. Head over to get some warm Korean burrito wraps on the cold winter.
29 November: Kimchinary will be at the KERB food event where is 10 minutes walk away from the King's Cross station.
Others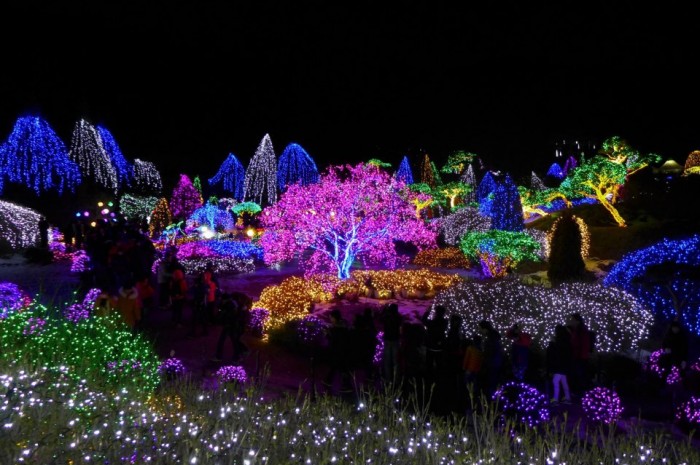 The Garden of Morning Calm's Previous Five Colour Starlight Exhibit 2013 (Source: Korea Tourism Organisation Facebook)
Tags : December,Events,November