Interview with Jubo London
Posted on October 26, 2013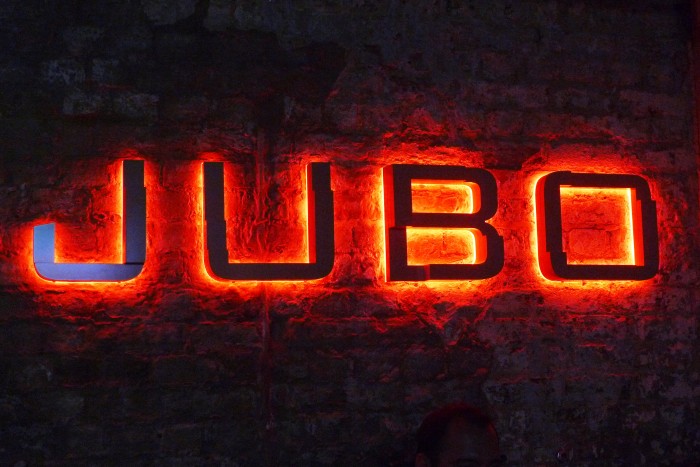 I still remember 'the' Korean Fried Chicken that I hear the sound of the crispy chicken and then the taste of the chicken melts in my mouth with joy in every single bite. What is 'the' Korean Fried Chicken? It's Jubo London which I can still recall the great experiences I had with the food and services at Bedroom Bar. You can read my review about Jubo London.
I had the great opportunity to speak to one of the founders of Jubo London, Leon, who talks about the food (including the Korean Fried Chicken) and restaurant business at Bedroom Bar.
Why did you decide to start "Jubo London"?
Leon: It started with my aspirations of bringing a taste of Korea-Town to London. This is based on my experiences in the US, namely New York where I found Korean culture to have a much stronger presence and influence than in London. I've always been fond of Korean cuisine and still feel that it is somewhat under represented in the UK. Japanese and Chinese food concepts are very developed in London, but I realised that there was a gap with Korean food. There are a lot of gems in the city, but most specialised in BBQ and are very ethnic, albeit authentic. I wanted to establish a more assessable entity, one with a system that is scalable and a concept that can garner international appeal. Thus, having seen the significant success of certain Korean trends in the US and Asia; such as 'Anju' (Drinking Food) and in particular Korean Fried Chicken, my gut instinct just kept telling me to take the plunge.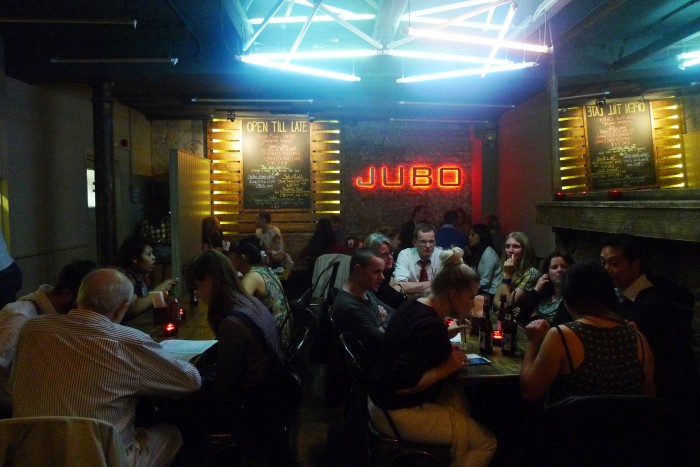 How did you and the other founders start "Jubo London"? 
Leon: After completing my Masters, I contemplated returning to the corporate world. I've never seen myself as a good employee and have always had aspirations of running my own business. After careful consideration, I knew from the onset that a strong team was crucial for any form of success. I reached out to several friends from the MBA alumni and pitched the idea of acquiring a Korean franchise and bringing it to the UK. This was when co-founder Lyall Schwass, (who hails from a family business background) responded with interest. Both Lyall and I knew that we lacked the food and beverage experience and this led us to team up with Diego Salazar, who was already working in finance at the time, but had 6 years of prior restaurant management experience.
The parent company was established in April 2012, and we spent the next 3 to 4 months on due-diligence, researching various Korean/American franchises that specialised in Korean Fried Chicken. Nonetheless, we declined on the franchise route as it deemed unfavourable given the high capital expenditure requirements and low UK-market brand awareness. After further networking we were referred to a highly talented development chef who had extensive experience, who also had Korean exposure having consulted for the SPC group in Seoul. He believed in our idea and the product and that's when we commenced our 3-month development and testing process; starting with a trade visit trip in New York where the four of us sampled most if not every Korean Fried Chicken restaurant/eatery in the city as well as Flushing, Queens where the K-Towns were situated. There were the basic quick-service style concepts as well as the higher-end establishments. In sum, we shortlisted what we thought were the best benchmarks and returned to the UK for our own development.  
After creating recipes that we thought were worthy of JUBO, followed by a successful public trial, we started our site search and being naïve, we aimed high for locations that were not within our reach. Nevertheless, we were adamant with finding a more permanent site and not going the 'pop-up/street market' route. Fortunately, through further networking, we met up with the Bedroom Bar owners as they were seeking an improved food offering for the venue. We pitched and were successful in attaining a 3-year residency within the site. 
What is "Jubo"?
Leon: We were going through a list of names. As a team, we did some research and ask some Koreans. We realized that the Korean vernacular could be difficult to pronounce for locals. We didn't want to have a brand name that was difficult to pronounce and hard to recall. After going through a list of different options, we collectively felt that JUBO was the best option given that it's only 2 syllables and loosely translates to Canteen/Kitchen.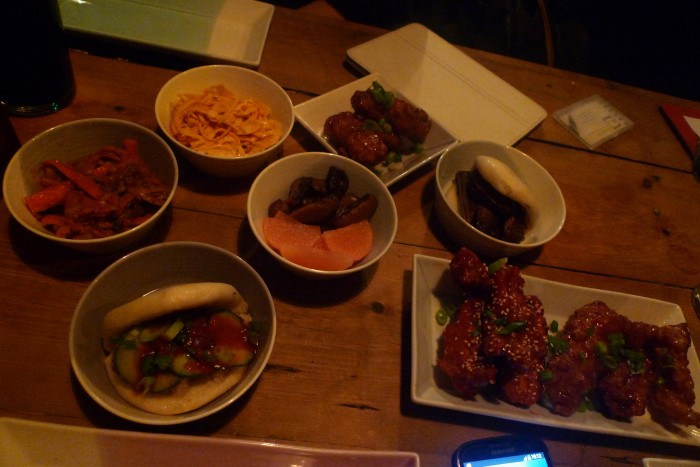 Side dishes, Hirata Buns, and Korean Fried Chicken
What is unique about the food in "Jubo London"?
Leon: I would say that we're the first Korean restaurant that offers 'Anju' dining. 'Anju' translates to drinking food in Korean. Unlike New York, Tokyo or Seoul, the supper category is still relatively small in London,  albeit growing. The drinking culture is already very strong, but there are still not many venues in London that open till late and offer both food and drink in a compelling way. Drinking food or snacks are meant to be consumed with alcohol. It's meant to be social. It's meant to complement the drinking experience. It's not about quick and binge consumption. The night out should last as long as possible. 
How are the customers' responses? Do you receive any requests from the customers?
Leon: So far, we've had nothing but praise from our customers and reviewers, which is very flattering. We are truly humbled. Nonetheless, there are many areas where we can further improve and innovate. It's been a great start, but sustenance is every restaurateur's greatest challenge.
What is the meaning behind "28" in discount? Will you continue to do discounts and promotions?
Leon: We thought about various discounts and promotions. At first we were thinking about offering 30% as a soft-launch discount, but some of us wanted to offer 25% instead. Furthermore, we wanted to create some buzz and talkability and not just be standard or typical in our approach. There was no specific meaning behind 28 even if some believed it was related to superstition. To a certain extent, it worked, because a lot of our customers ended up asking about it. It certainly sparked their curiosity.
We don't have any plans at this stage for future discounts. Nonetheless, we plan to do loyalty programmes and app-driven promotions. We are constantly looking at the mechanics and carefully considering the execution.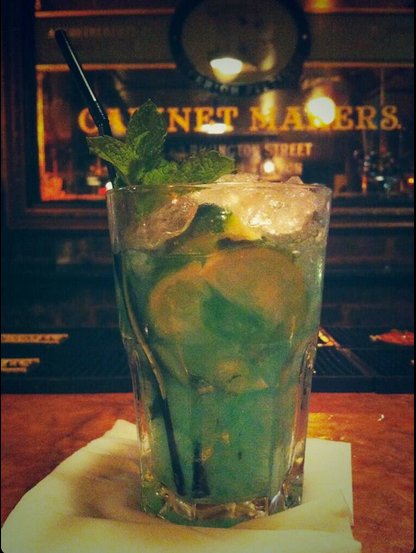 Monthly Soju Cocktails at Bedroom Bar
Do you plan to add anything on the menu?
Leon: At this stage, we work together with the Bedroom Bar to serve soju-inspired cocktails. Each month we serve a different type of cocktail. We also do soju shots with two different flavours: blueberry and ginger. In terms of food, we've always wanted to have a very focused menu. Our philosophy is to execute very few very well, than very many things under par. 
We will innovate and potentially introduce weekly specials in the month of November. There will also be new starters, sides and a dessert offering.
For those who are new to the food at Jubo London, what would you recommend?
Leon: Definitely our Korean Fried chicken but they should also try our Bulgogi Sub and Chicken Burger. Not to mention our steamed 'hirata' buns.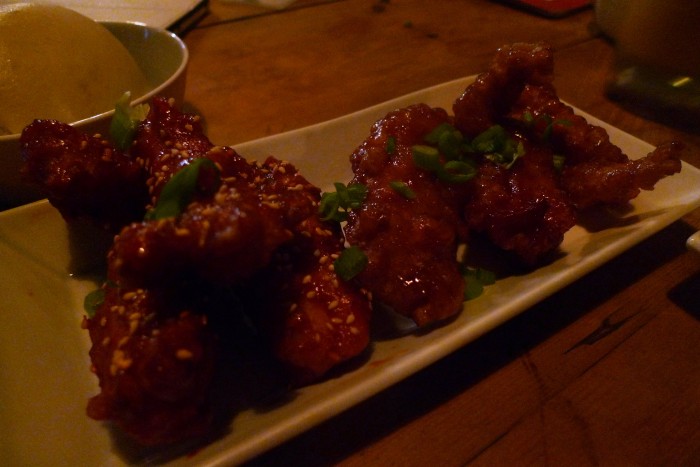 'The' Korean Fried Chicken that you feel the crunch and melt in every bite
Have you considered having a street food stall in certain parts of London?
Leon: Not at this stage. We are laser-focused on our site at the Rivington Street. We believe there are great marketing opportunities, particularly with pop-ups and street food markets and festivals, all of which are currently trending. Nevertheless, we don't want to get involved just for getting involved sake. It has to be the right strategic and brand fit. We definitely want to get more involved with Korean communities and cultural societies and events within London, moving forward. 
What are your future plans for Jubo London?
Leon: Currently, we want to be focus to getting our first site right. We don't want to rush. We have the fortunate opportunity to make mistakes and to grow. We want to make sure that we have a replicable system and scalability. Depending on our profit & loss and financial performance, we will start looking for a second site at the beginning of 2014.
Thank you, Leon for taking his time to participate in this interview. If you are craving for some Korean fried chicken and 'Anju' food, drop by at the Jubo London restaurant, Bedroom Bar, 68 Rivington Street, Shoreditch, London. Jubo London is mostly opened in the evenings until late night. Visit the website to check out the menu and opening times. You can follow their Facebook and Twitter for latest updates. Jubo London is definitely the place to enjoy 'the' Korean fried chicken with friends. 
Tags : Food,Jubo London,Korean Fried Chicken